Christmas morning, after we see what Santa brought us and spend some time at home, we go to my parents house. Every year, my mom makes a delicious breakfast casserole and we sit around and fill up after opening presents. This year, my uncle Jimmy joined us as well.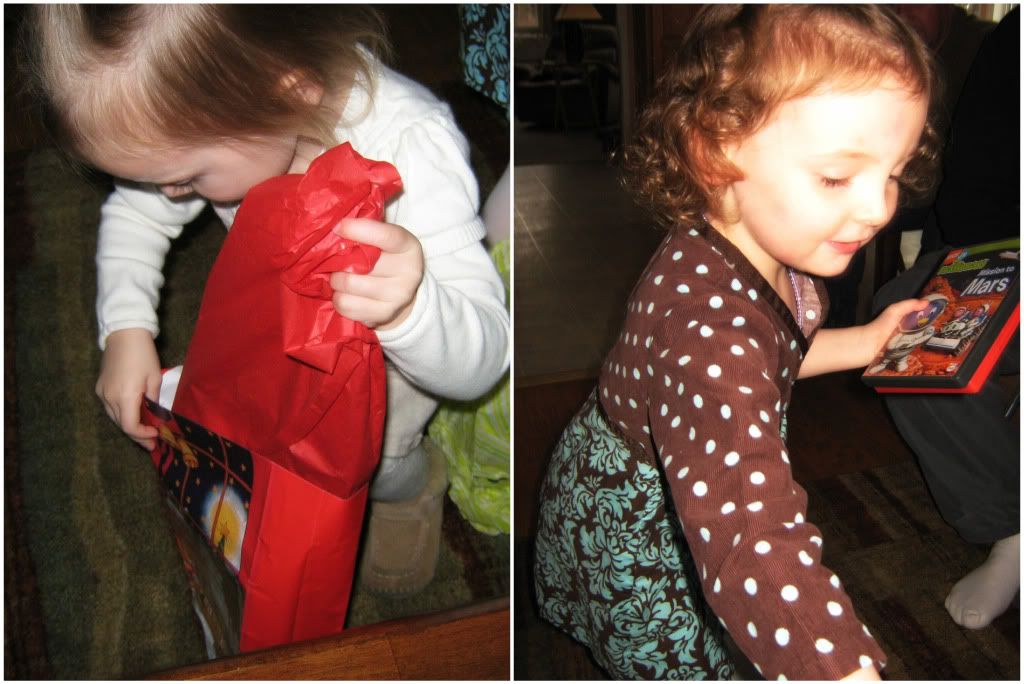 The girls loved the Disney princess cups they got from my brother.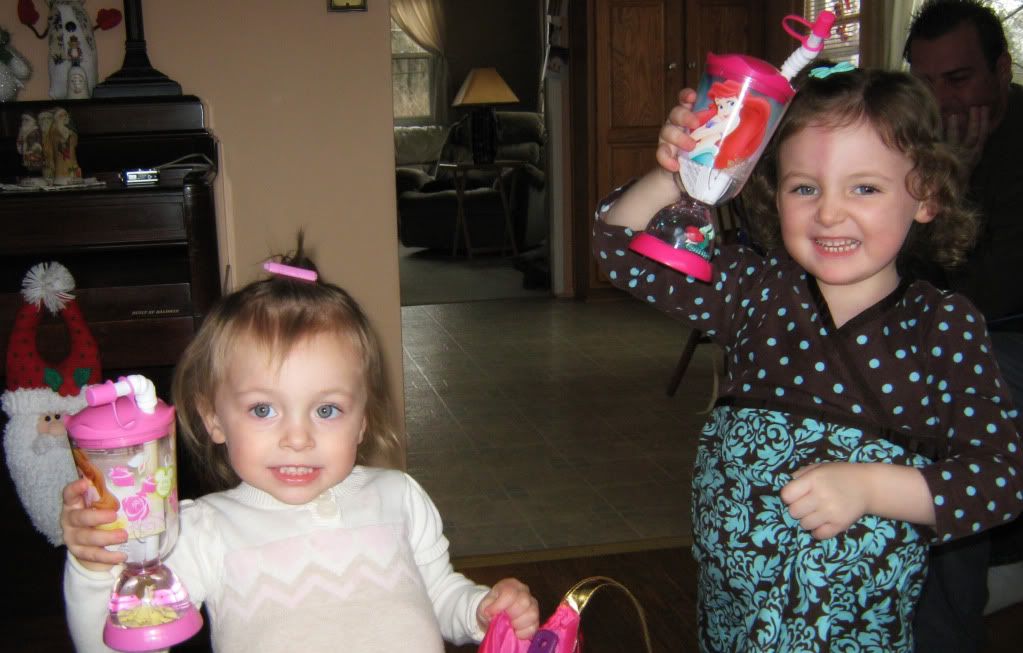 Summer and Camryn sitting with their Grandpa and showing their gifts off to their Uncle Jim.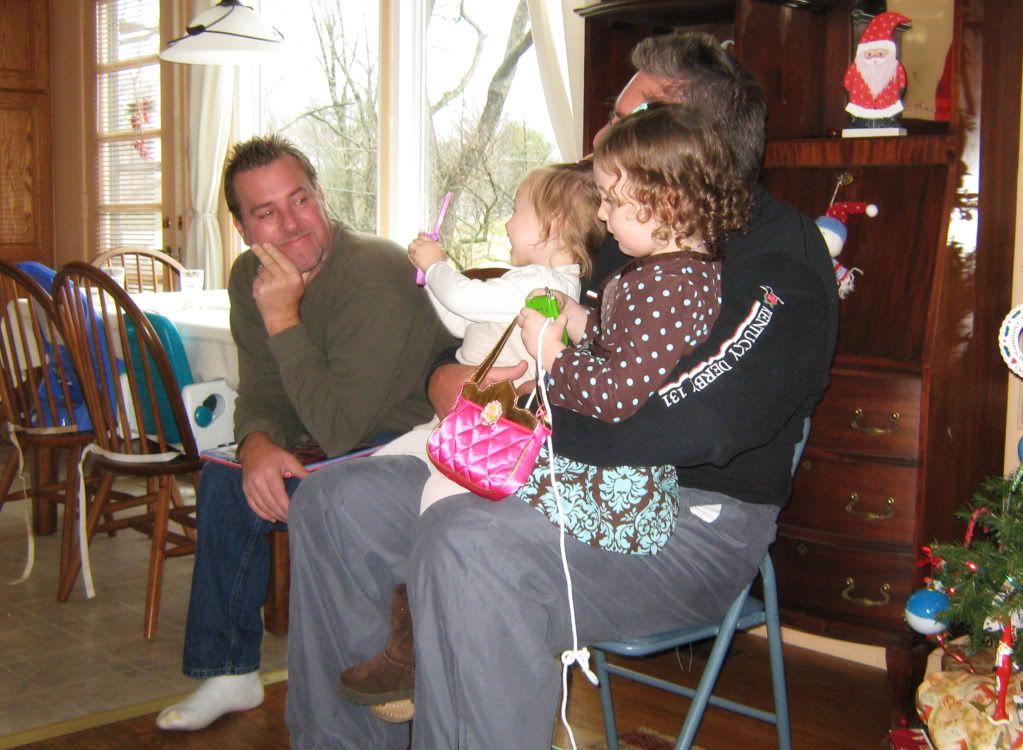 We got my brother a laptop desk thing.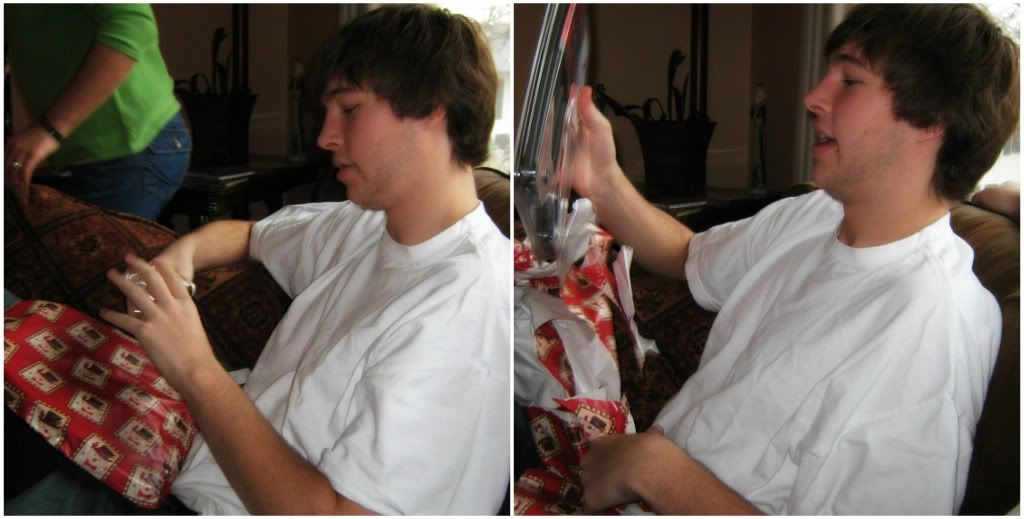 They each got a got a Strawberry Shortcake doll from my parents.


My mom got a rice cooker that she had been wanting for a long time.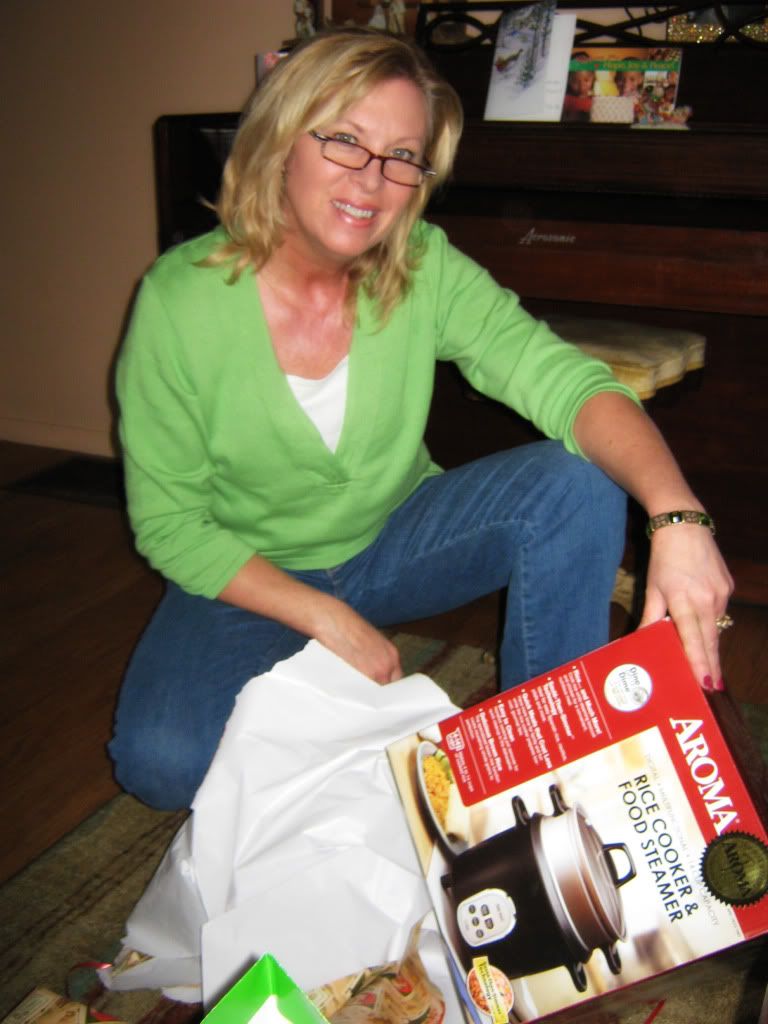 Joe and I got great gifts. I got some really nice sweaters that I have been wanting, and Joe got Call of Duty: Modern Warfare 2. (He's already beaten it!)

We had to rest up for the rest of our hectic day.