Every year around Christmas time, myself, my mom, my brother, my aunt Susan, and my cousin Richard, and now Joe and Summer and Camryn, get together to bake and decorate cookies. This year was no different. Yesterday evening, we went over to my aunt's house and had tons of fun. Summer and Camryn were old enough this year to get into it and even decorate some cookies by themselves.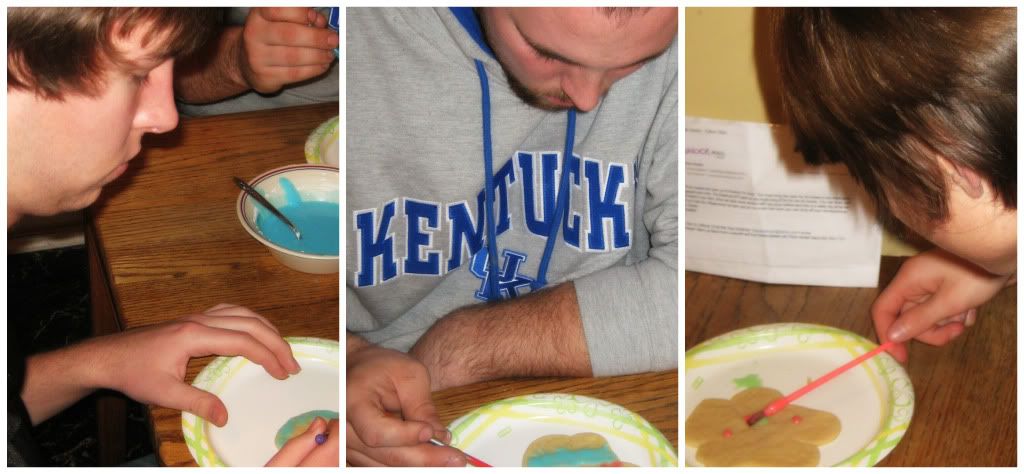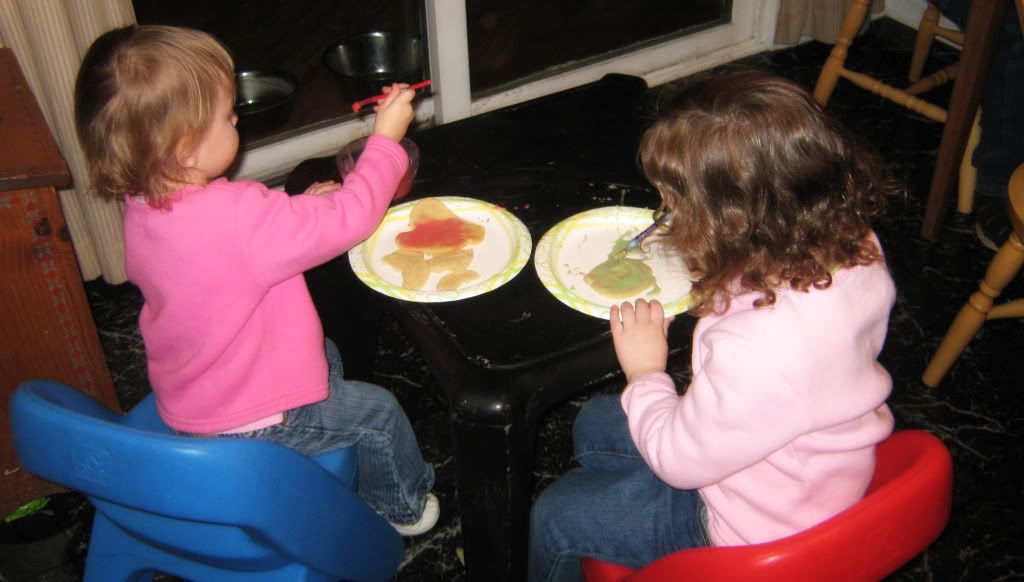 Now, since mother nature decided to gift me with a
horrendous bladder infection
for Christmas, I am off to the doctor with both kids to try and get a prescription that will fight this thing off. Wish me luck!