On Thursday, my mom and I took Summer and Camryn to the science museum. We spent a lot of our time in the Kid Zone area. The girls really got into playing in the life-size bus and airplane and space ship.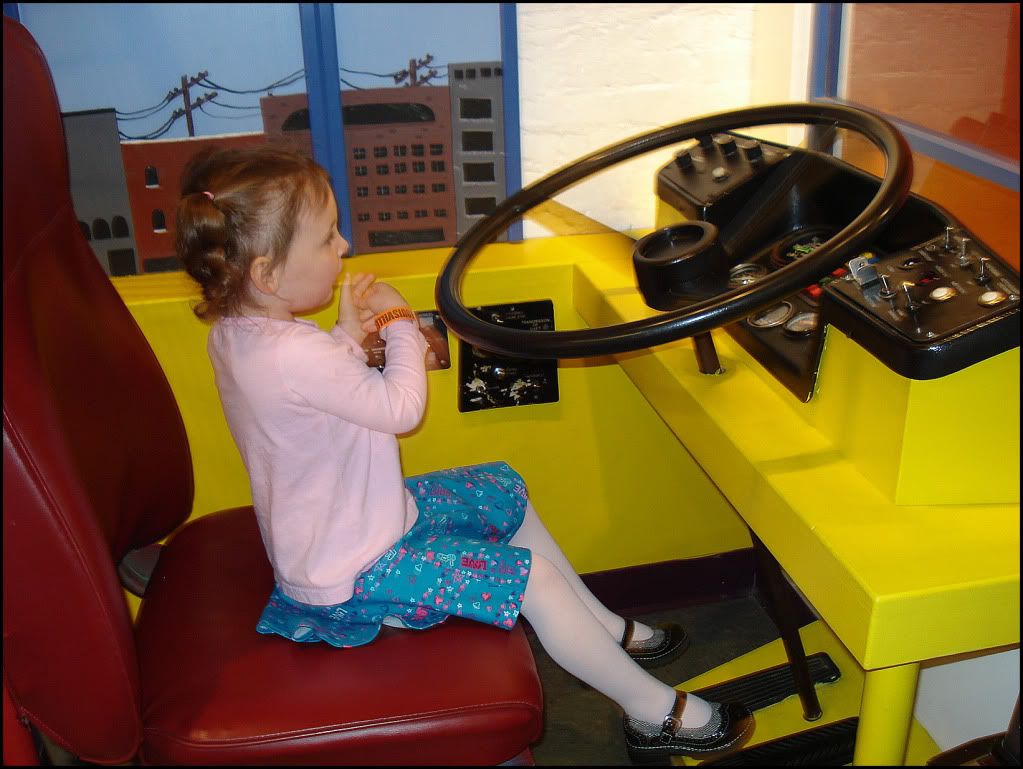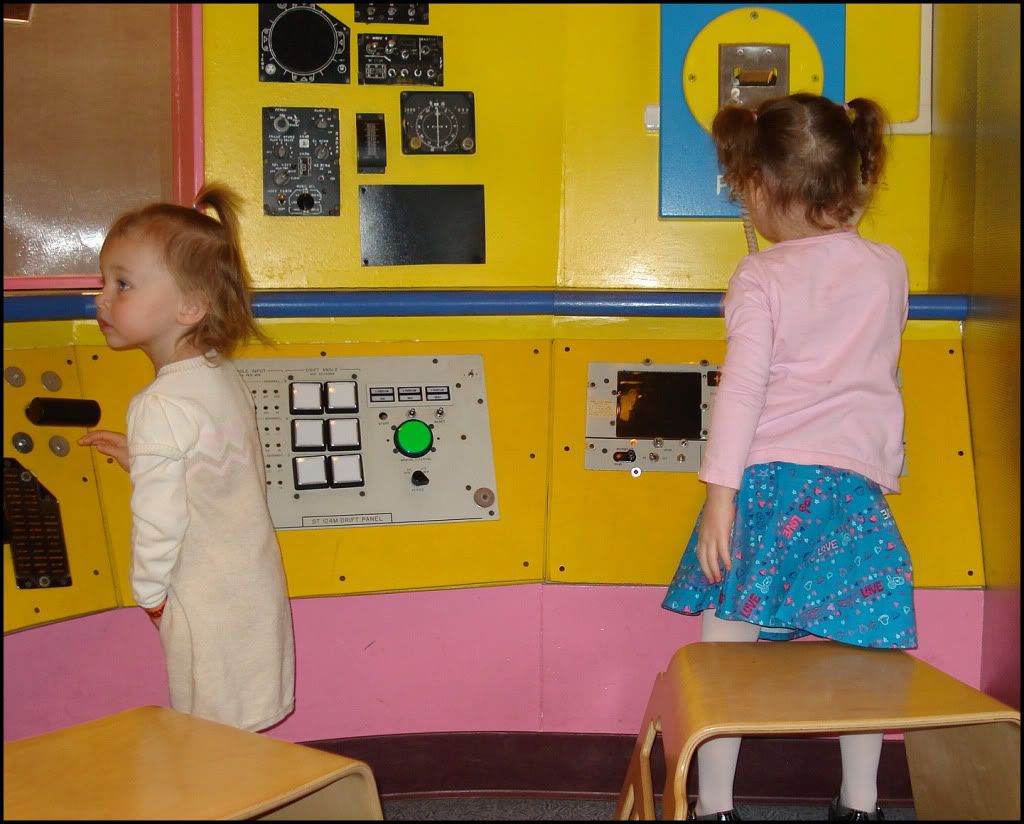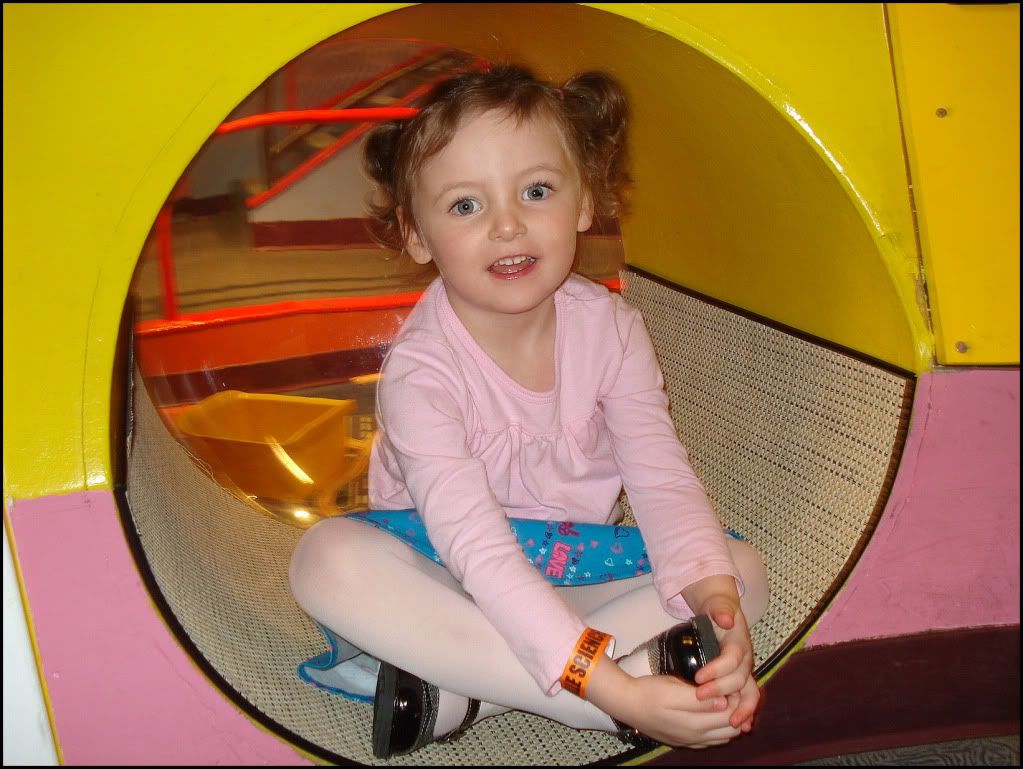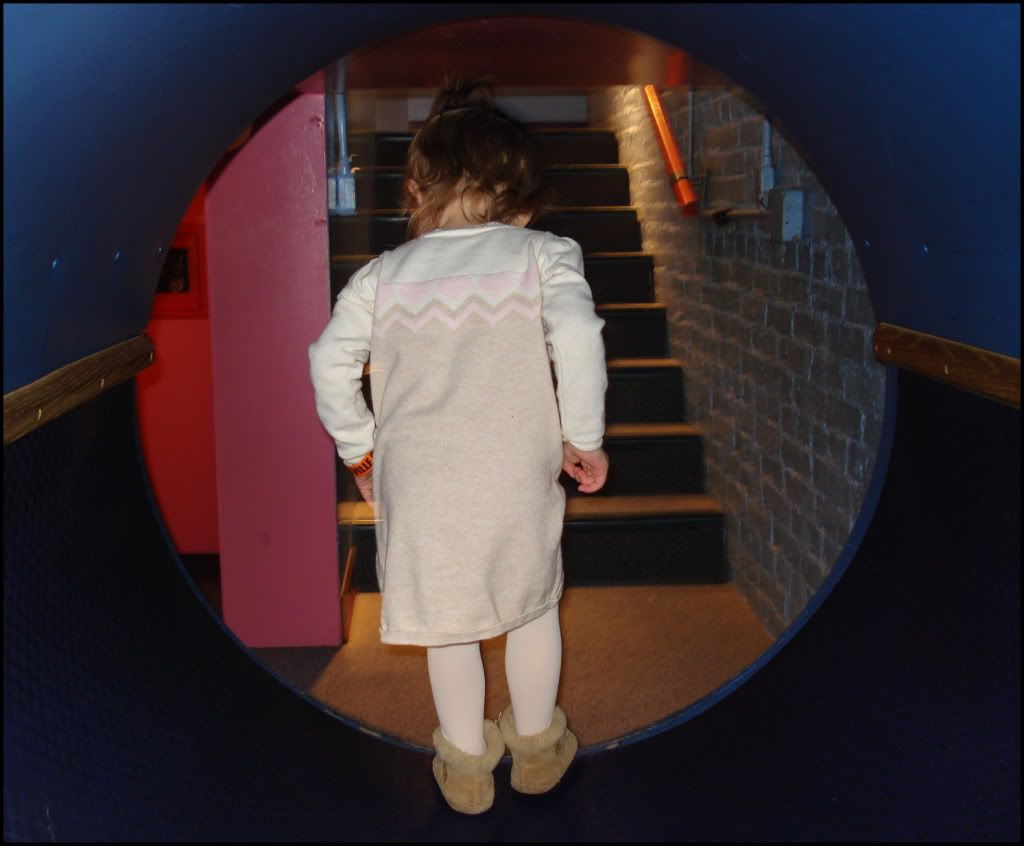 There is also a really great water area with all kinds of pipes and water toys. They loved being able to splash around and play.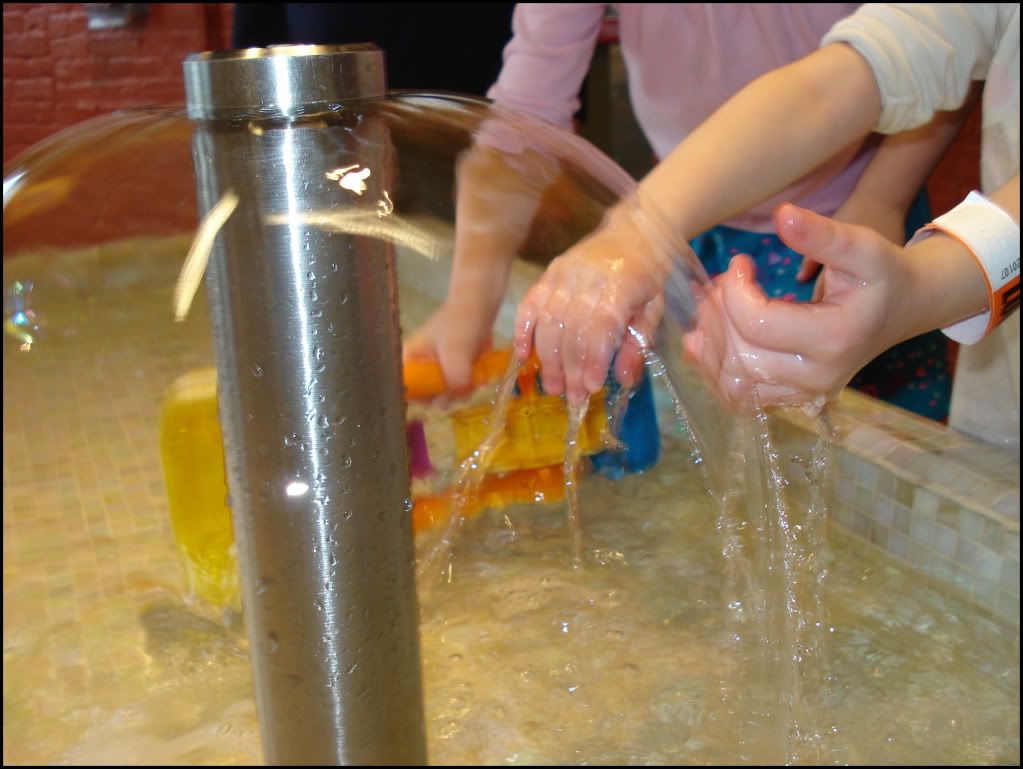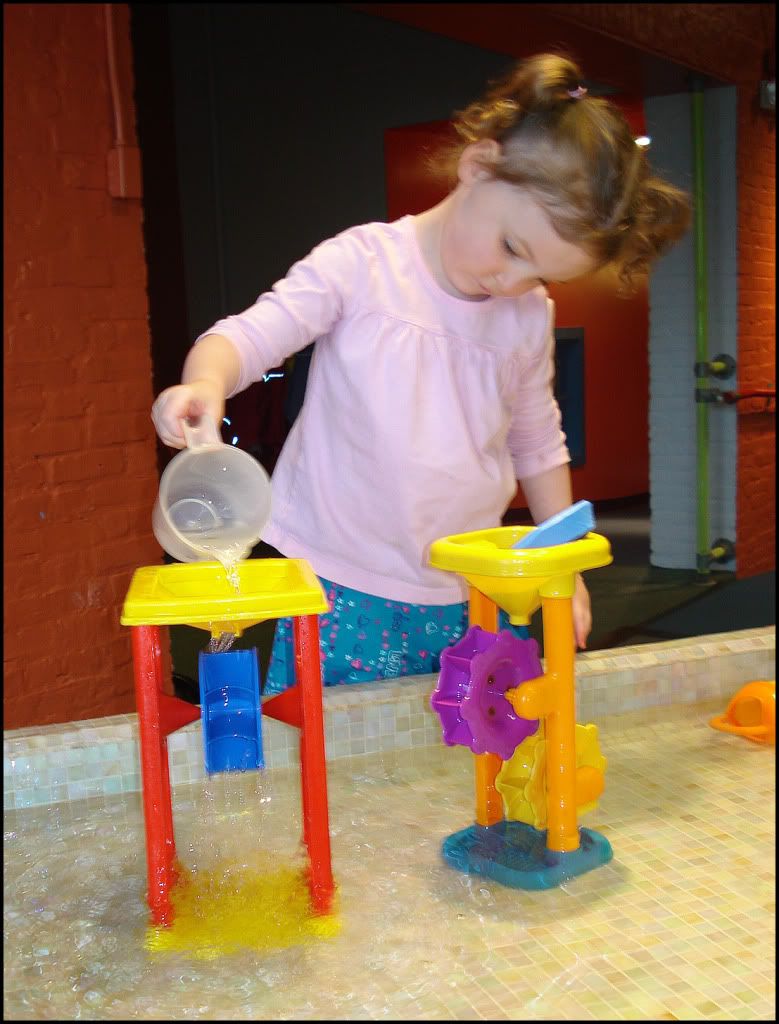 This polar bear and a second one have been at the museum for a long time. I remember being a small child and being amazed at how huge they were. Now, my kids are looking up at them and saying, "WOW!"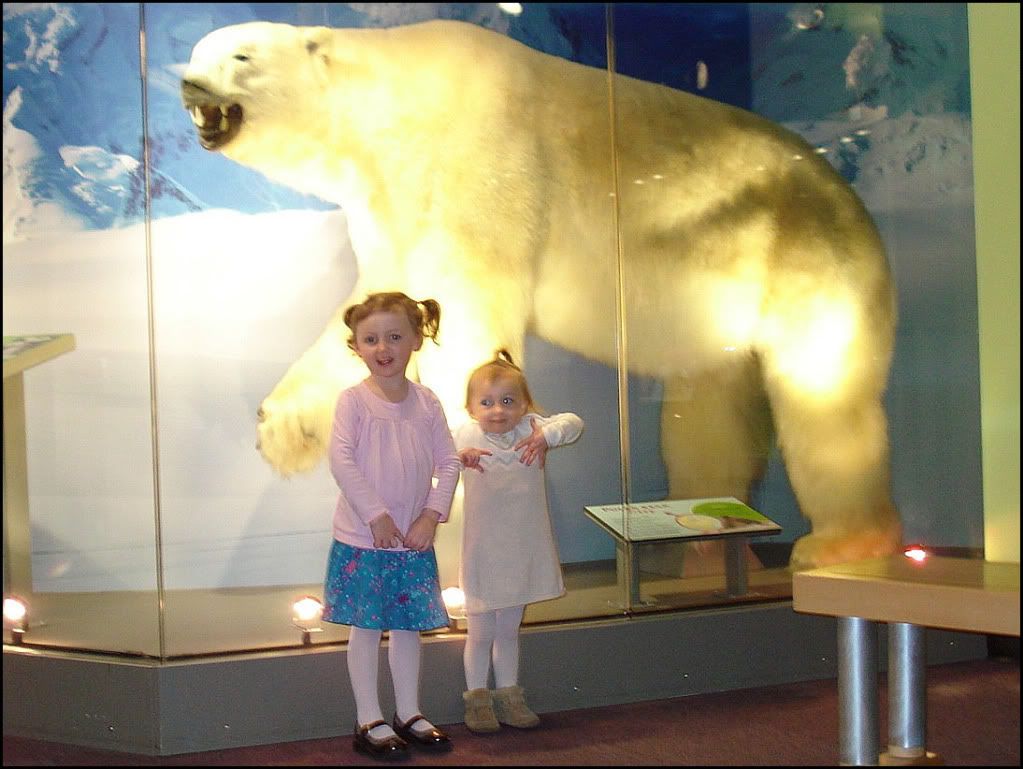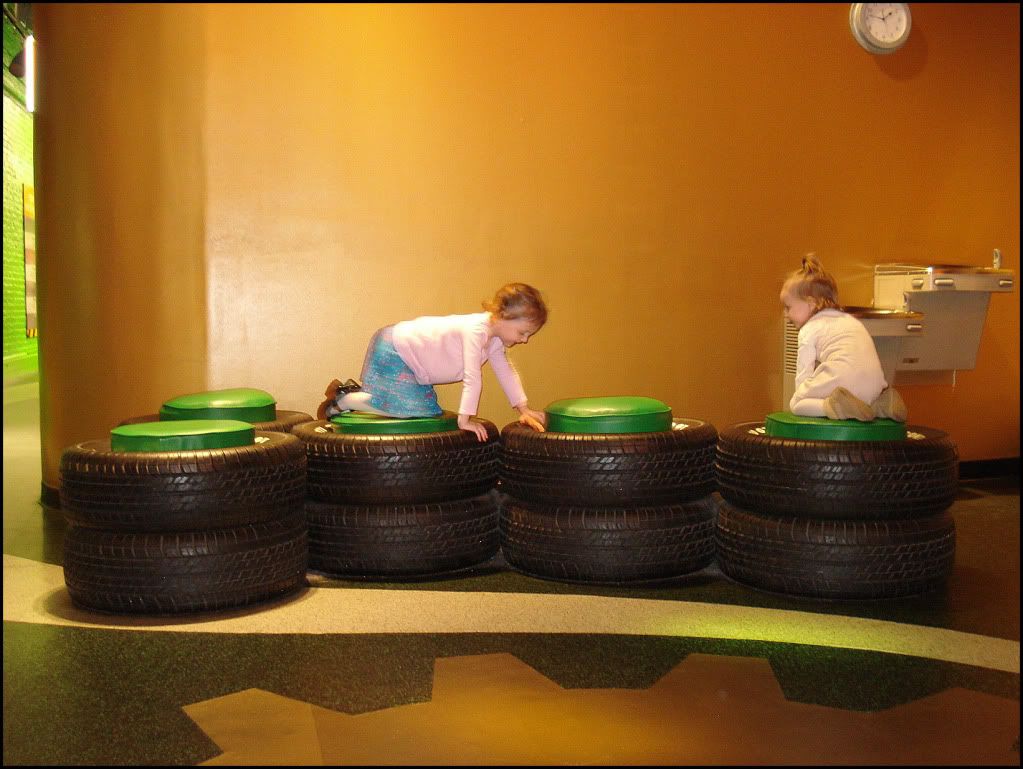 A nap on the way home = success.