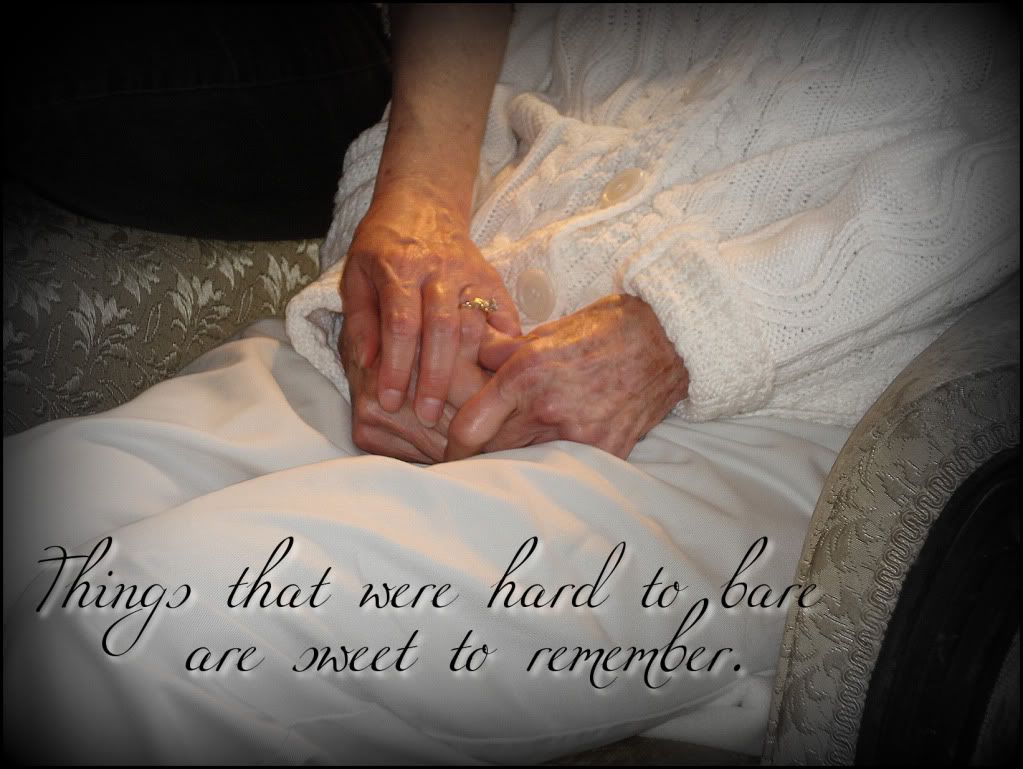 After we left the museum on Thursday, my mom and I and the girls met my aunt Susan at the nursing home where my Grandmother (who has had Alzheimer's for quiet a few years) lives.

Every visit with her is an emotional roller coaster. There she is, sitting in front of you, and you look at her, knowing she is never going to know who you are again, never going to tell you another story of her childhood, never going to cook you another delicious fried chicken meal.

My Grandmother rarely speaks these days, and when she does, it isn't usually a coherent sentence, but that day she said a few things that brought a smile to my face. You really have to take what you can get, so when she scolded Summer for climbing on her bed with her shoes on, by pointing and looking a bit upset, it was wonderful.

She has these little rubber ducks in her bathroom, and Summer and Camryn had found them and were playing with them. They carried them over near where we were all sitting, and Grandmother looked at them, smiled, and said, "You both have some!" in her sweet, Carolina accent.

For a brief second, I had my Grandmother sitting in front of me.

And then she was gone again, staring distantly around the room.

My aunt got her to dance a bit to some Christmas music we had playing. It was a beautiful scene, with her up and moving, swaying to the music and humming along. I recorded the moment, so we would have it forever. Watch it below.


She was holding on to her wrist because she indicated that she thought Susan's hands were cold.

Cherish your loved ones, and every moment you spent together.