I was folding laundry in my room when Camryn came in with a sucker in her mouth.
A sucker that I had not given her.

I walked into the kitchen and found Summer sitting on the floor, with several candy wrappers around her. There was a kitchen chair pushed up to the open pantry, obviously used to reach the leftover Halloween candy that was located on the top shelf.
"Who got the candy out?" I asked.

"Camryn did!" Summer answered.

"Summer did!" Camryn answered.

I looked over at the table and noticed my camera was sitting there. It had been turned on. I picked it up and clicked through the pictures, to see if the girls had used it.
This is what I found: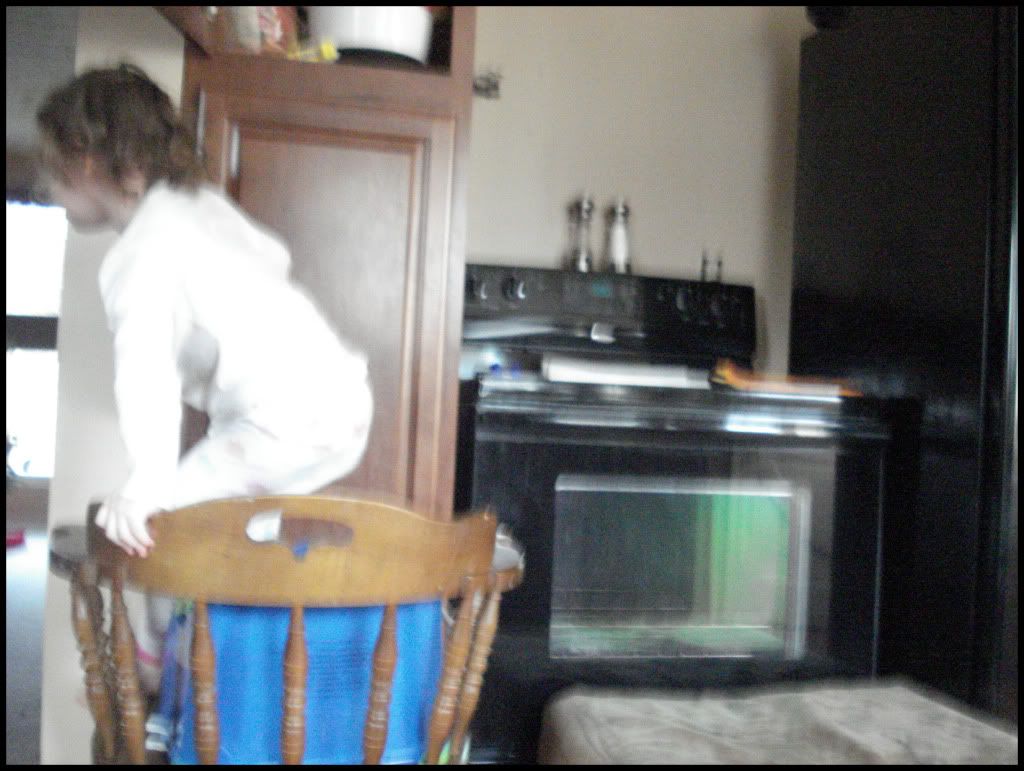 Case Closed.