On Thursday, my friend Erika and her girlfriend Patti brought their daughter's old beds over. Brooke was done with them, but for Summer and Camryn, they are brand new! It's a bunk bed, but it can also be used as two twins, which is what we're doing, since the girls are still too small to sleep on a top bunk. I'm so glad to have these, they have been sleeping on toddler mattresses on the floor for the past few months. Not ideal, but we were waiting to find the right beds for them. I have in my head that they need white wooden beds, but these will definitely do until we get those.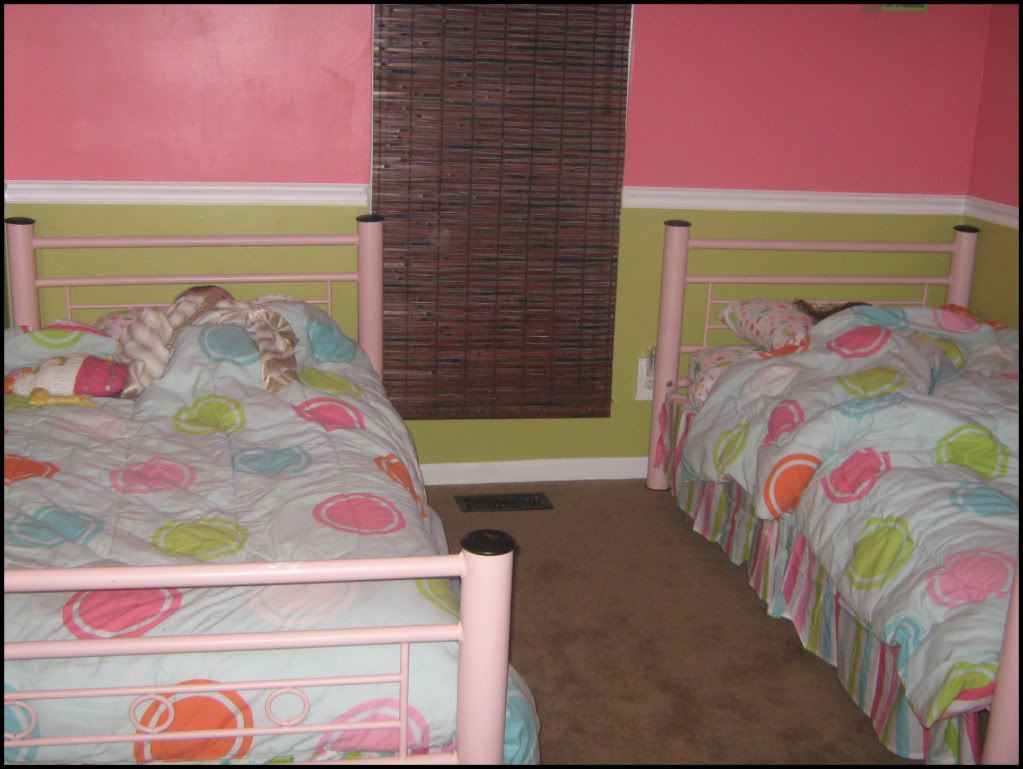 These beds are so cute, they look adorable in their room, and they love them. They have been showing them off to everyone who comes over, and they have asked to go sleep in their "big girl beds" quite a few times.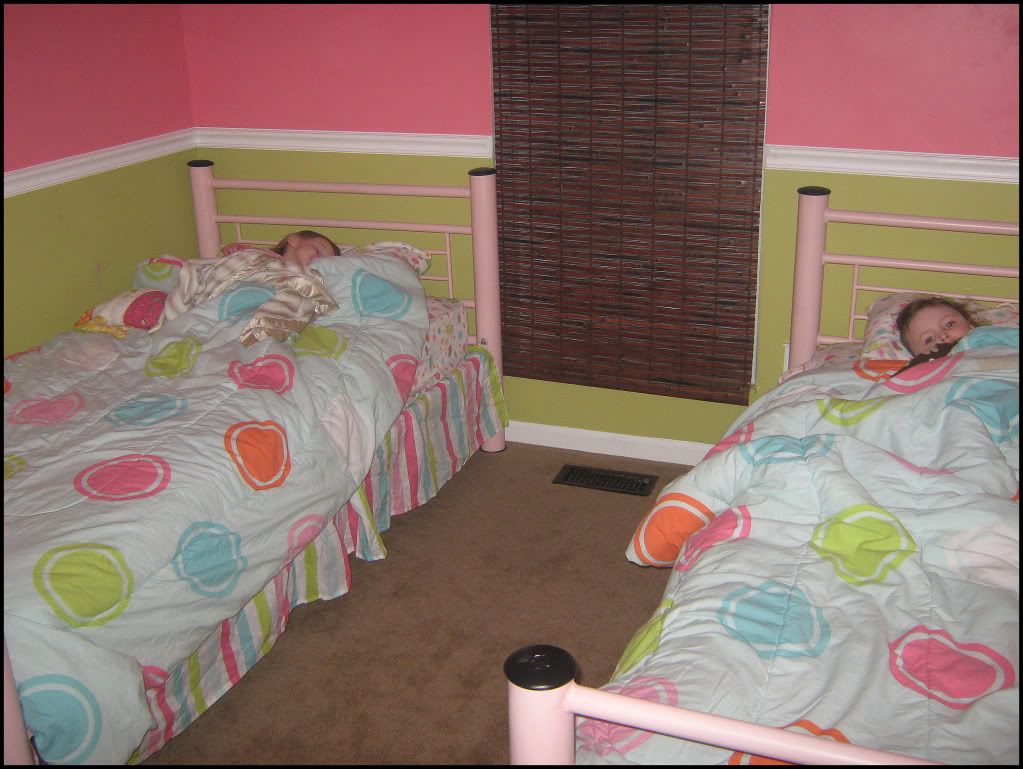 Oh, you want to know what we did with their old toddler mattresses?



Do you really need to ask?