A few days ago, we took Summer and Camryn fishing for the very first time.

They were so excited. Armed with their very own fishing poles (Tinkerbell and Princess themed, of course) they listened as their Daddy told them how to use the fishing pole and keep a close eye on that bobber.

Standing still doesn't come naturally to a 2 and 3 year old, but they exercised a lot of patience and enjoyed casting and reeling and standing and waiting.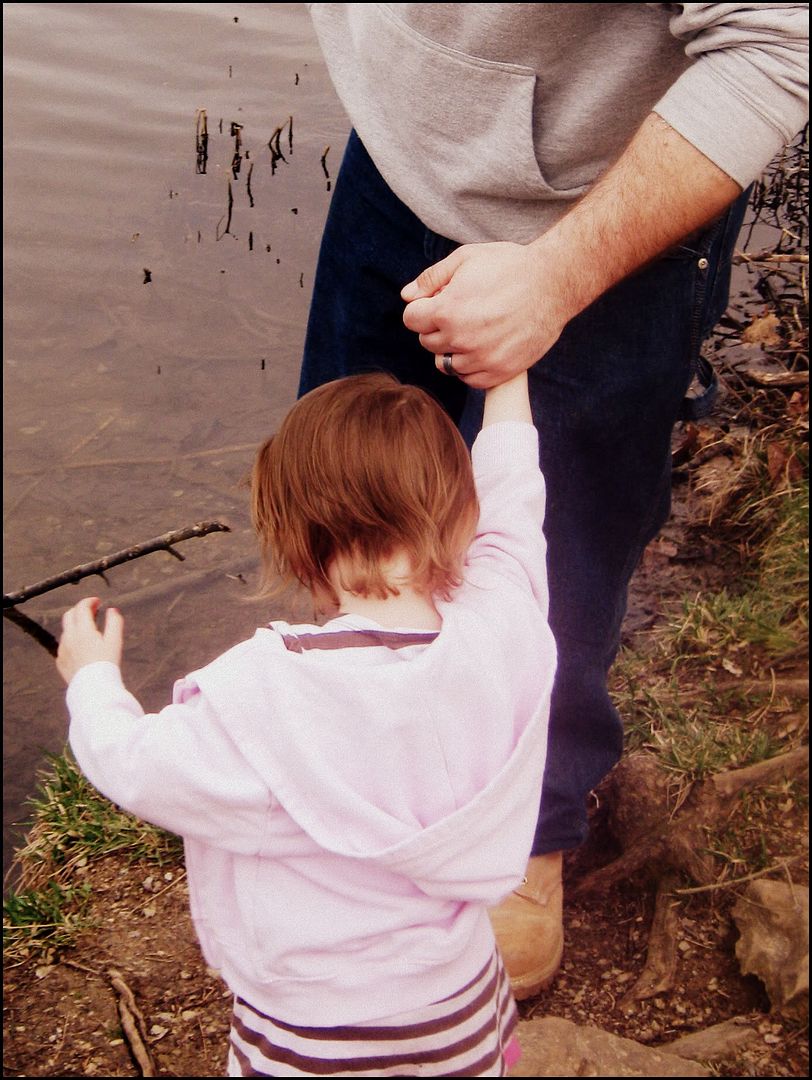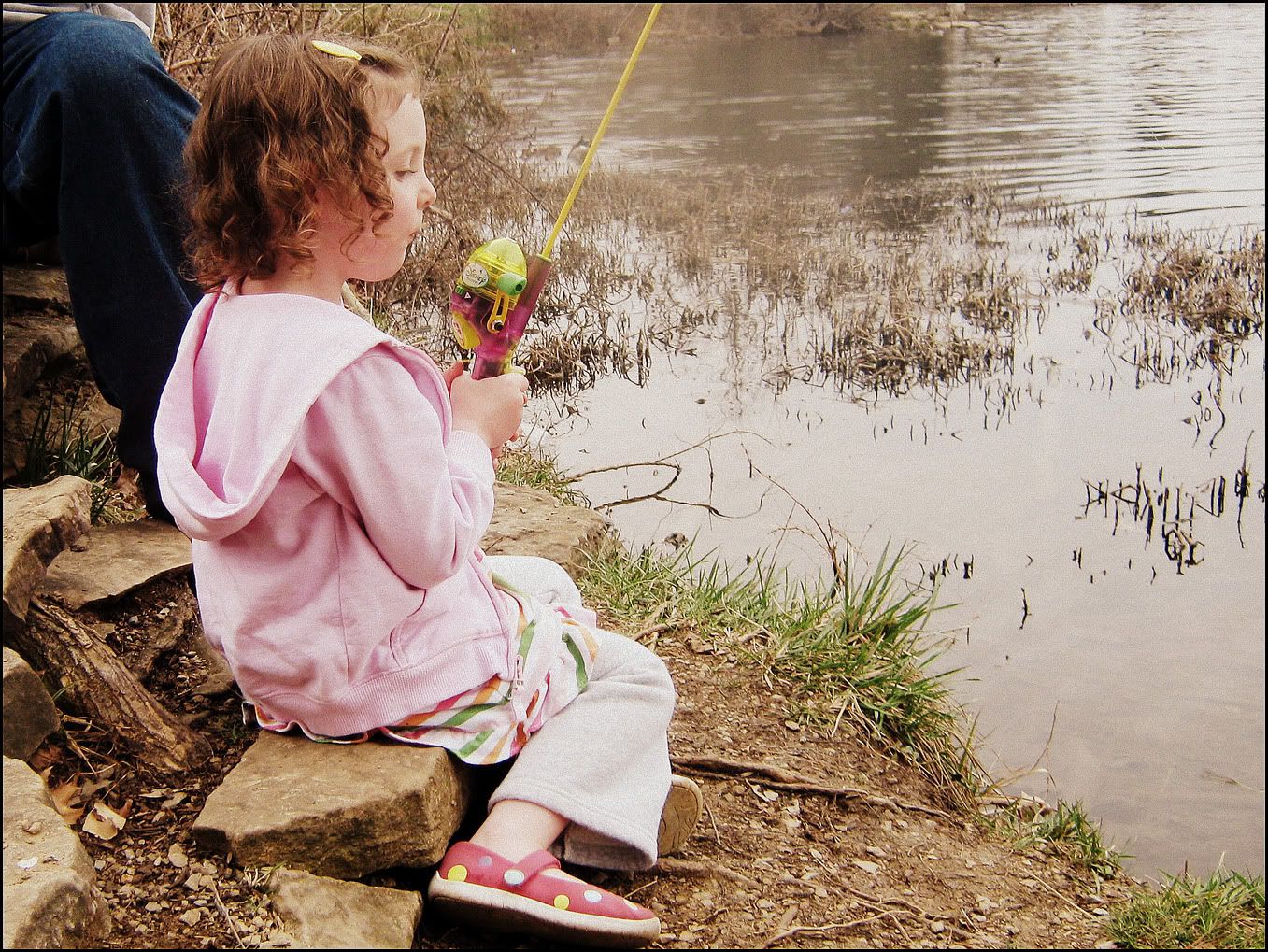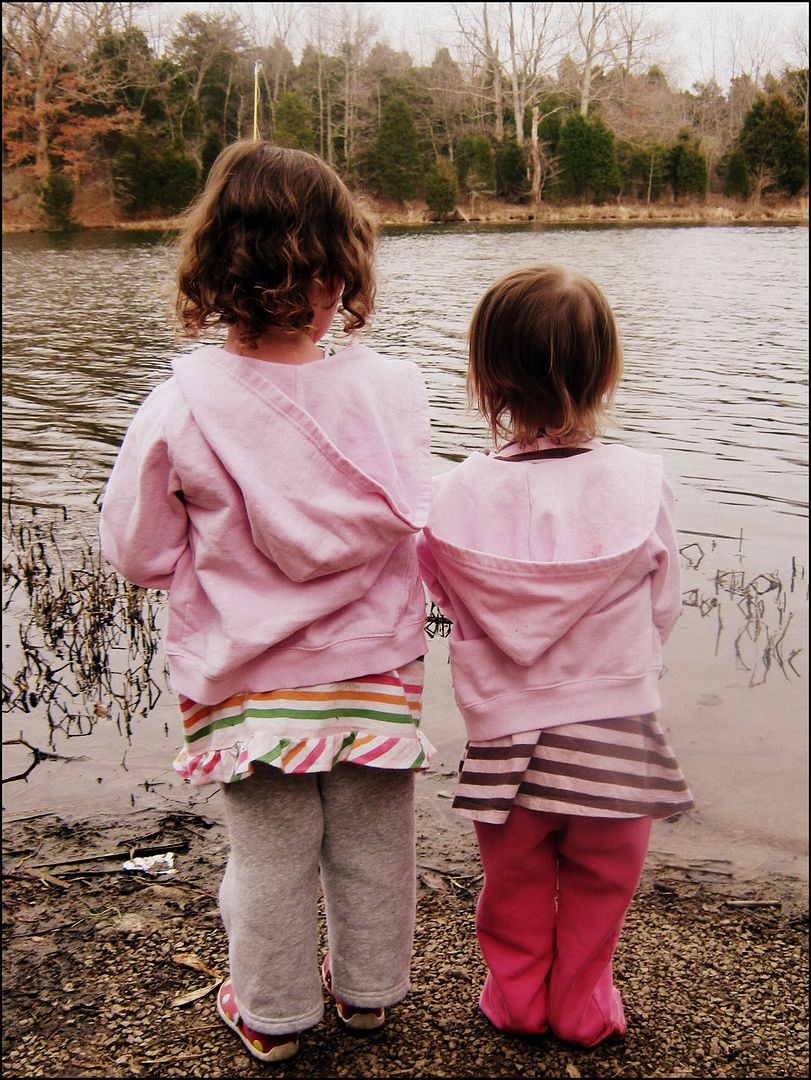 Joe caught the only fish of the day.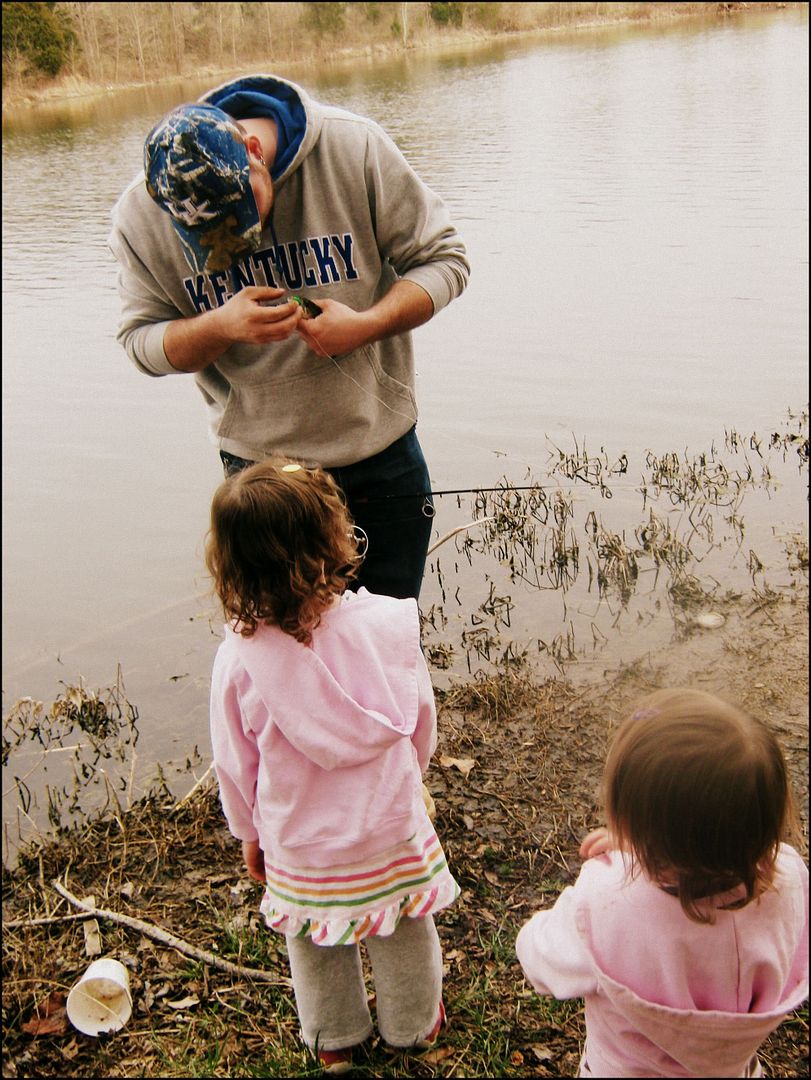 Actually, I caught something too...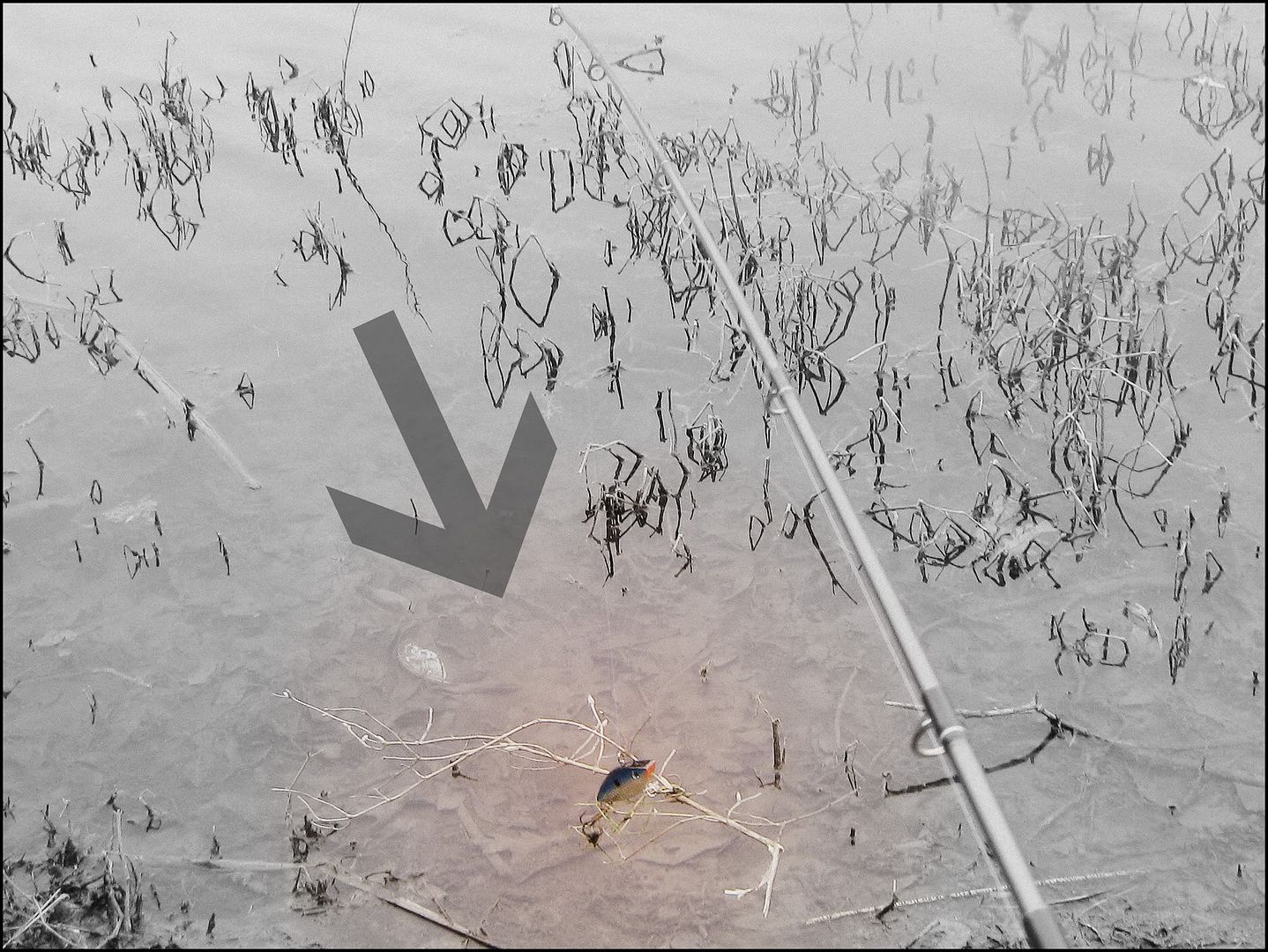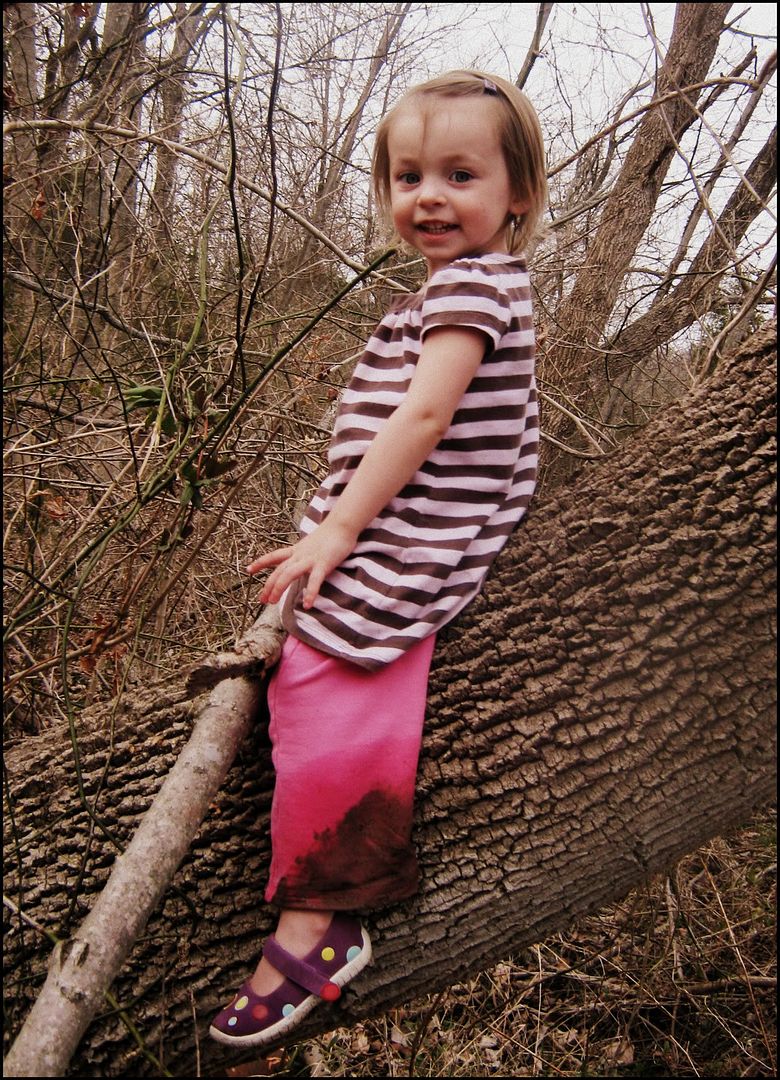 Gotta love that mud.