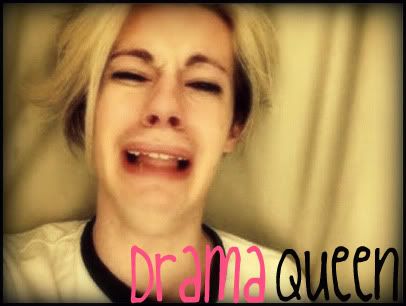 Place: My bathroom.
Setting: I am helping the girls get ready for bed, and Joe is sitting on the bed waiting for them to finish brushing their teeth so we can get their pajamas on.
Summer:
"Mommy, I need more toothpaste!"
Me:
"You have plenty. Brush your teeth, please."
Summer:
"There is NOT enough toothpaste on my toothbrush!"
Me:
"Yes there is. That is how much toothpaste you need to brush your teeth."
Summer:
"No it's not! I need moooore!"
Me:
"Summer, it is time for bed. If you want me to read you a story, then you need to hurry up. If you aren't brushing by the time I count to three, I'm going to do it for you. 1......2......"
Summer:
"This is
SO

WRONG
!"
Joe and I started laughing because we couldn't believe our 3-year-old just spoke to me like a 10-year-old drama queen, and Summer burst into tears.
"DON'T LAUGH AT ME!"
Oh my. We sure are going to have our hands full in a few years!