We spent this past New Year's Eve at my aunt Angie and uncle Mike's house. We all had a great time.

Summer and Camryn loved how nobody minded when they made a lot of noise.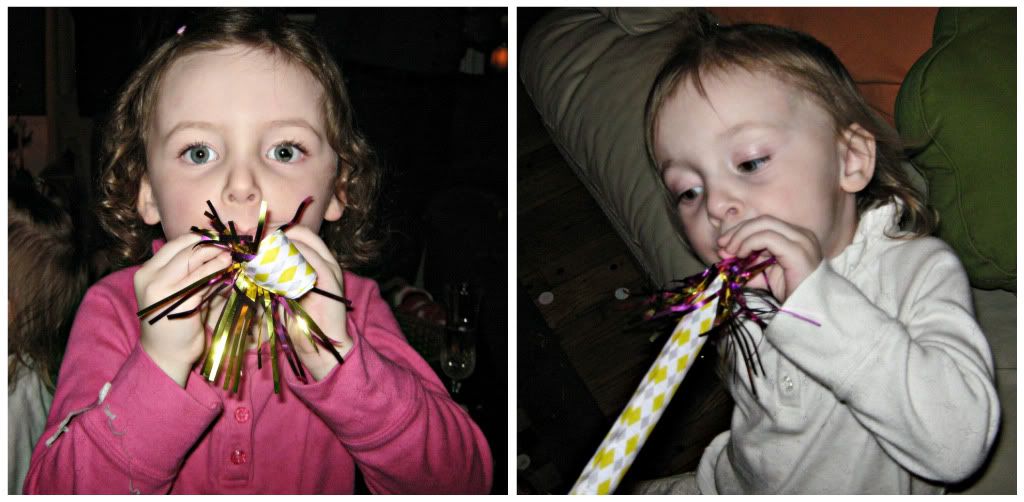 Summer was putting "hair" on my aunt's dolls (she's half Japanese).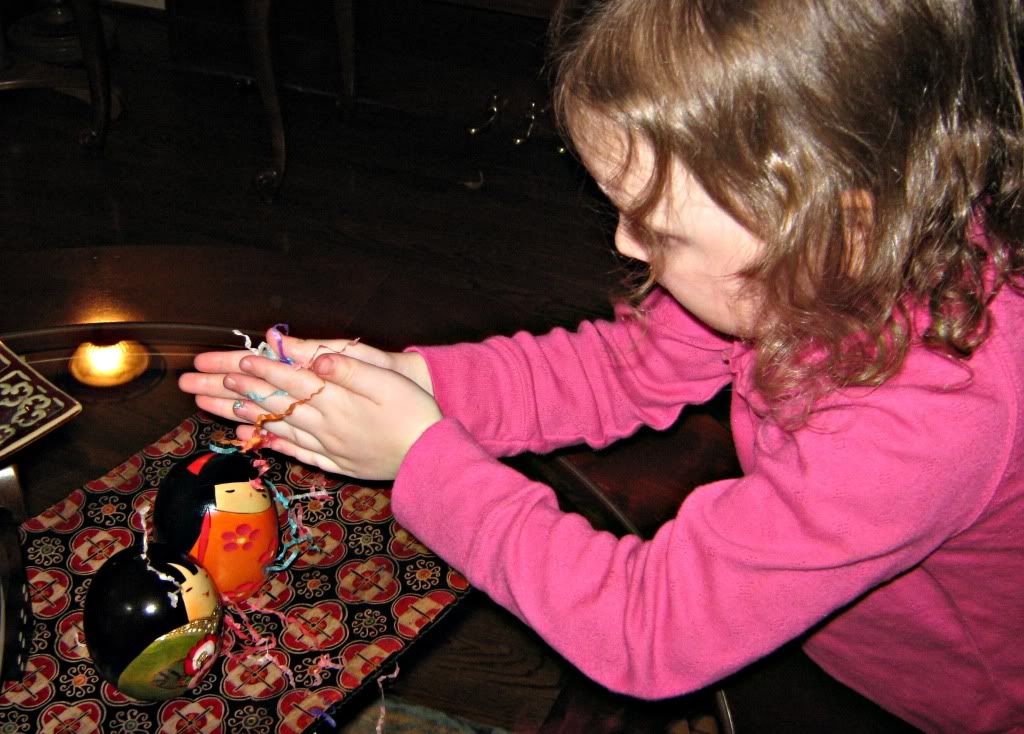 Camryn loves her cousin Sarah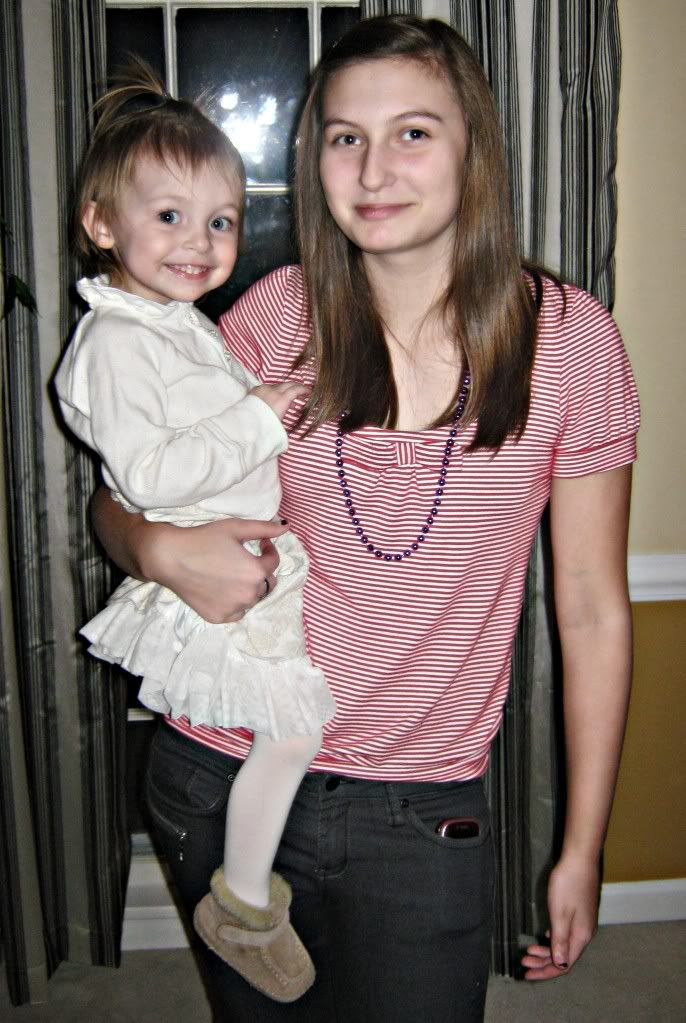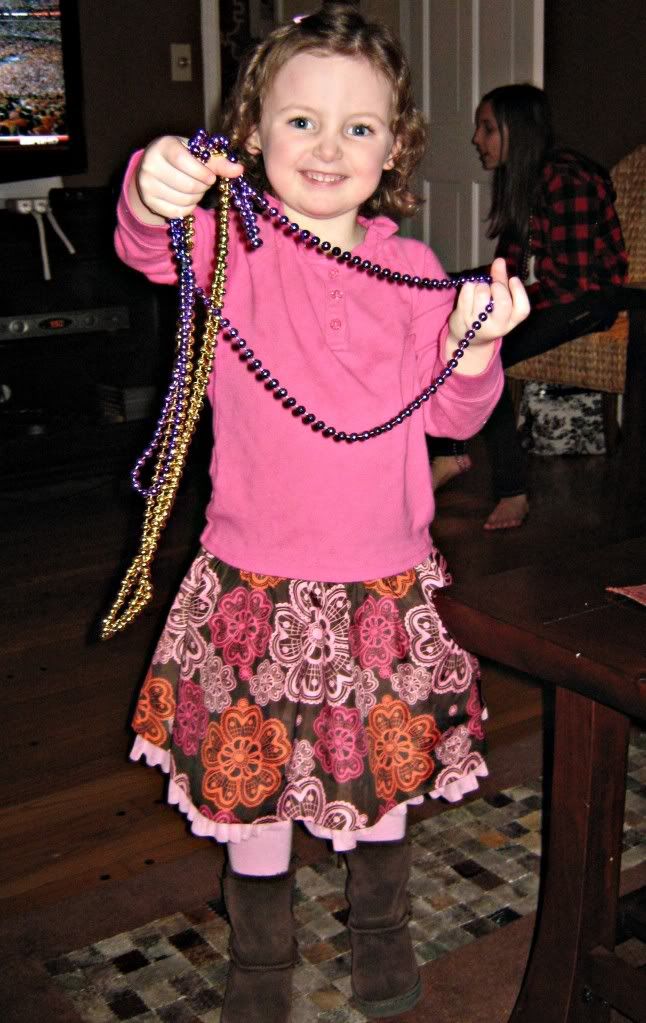 Camryn wearing my mom's mask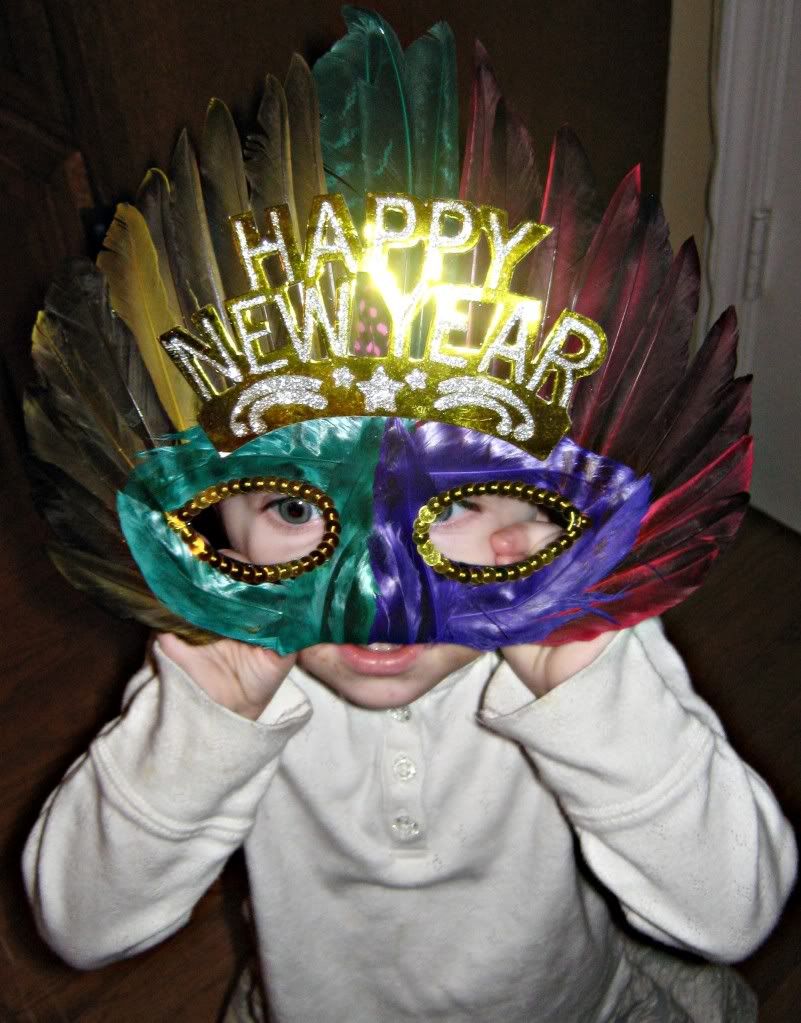 Right after the ball dropped.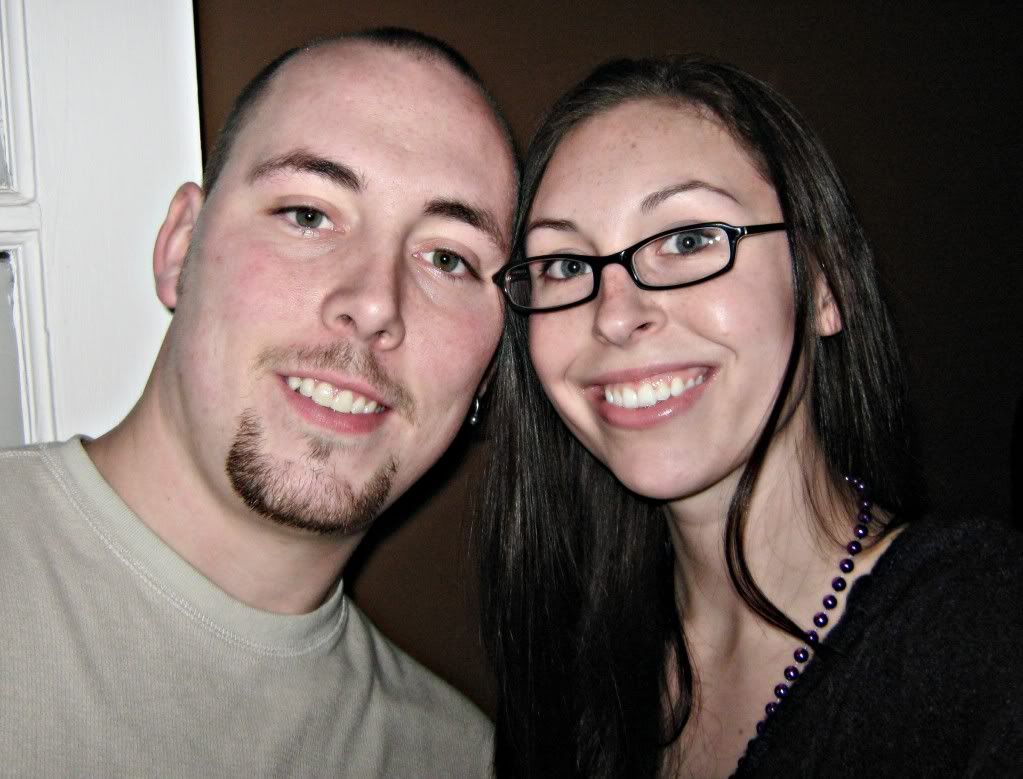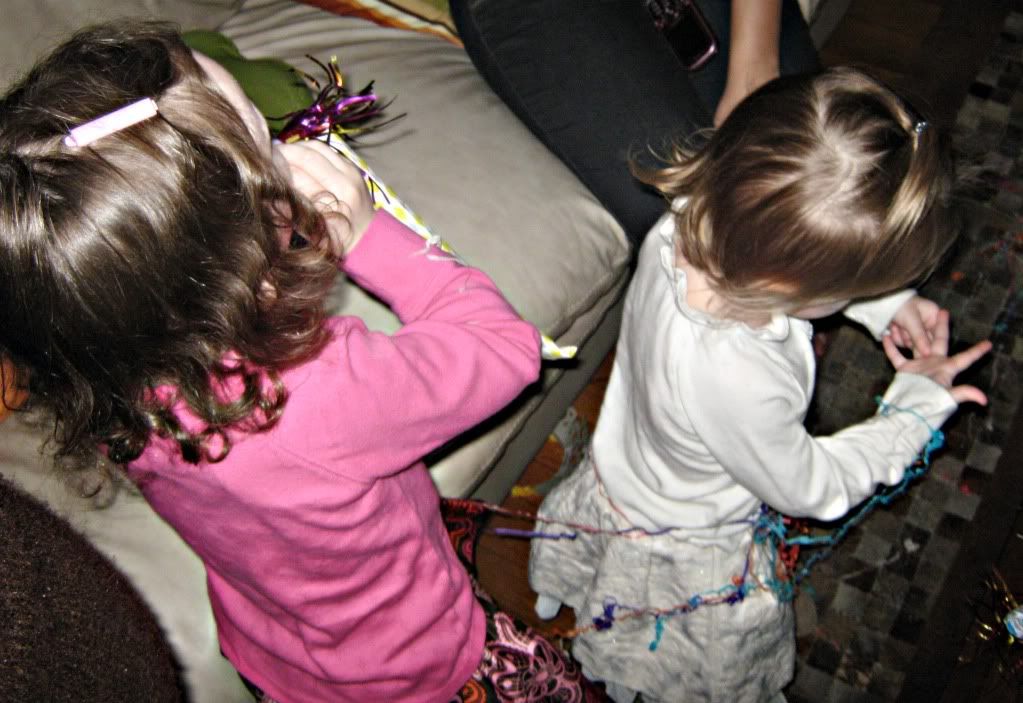 So sleepy :) They did great though.