Joe and I and the girls went to the mall on Saturday to do some shopping.

We hadn't planned on doing the Santa thing that day. We knew it would be really crowded, so we thought we would go back during the week.

As we were leaving, we noticed that there were only 2 people in line. The girls were pulling on our arms, saying, "We HAVE to talk to Santa." So, in line we went.

I didn't want to pay 27 effing dollars for two 4x6's, so I took my own pictures.

They make you stand behind a line at a horrible angle when you do that.

Here are the pictures I got of Summer and Camryn's very first visit with Santa Claus.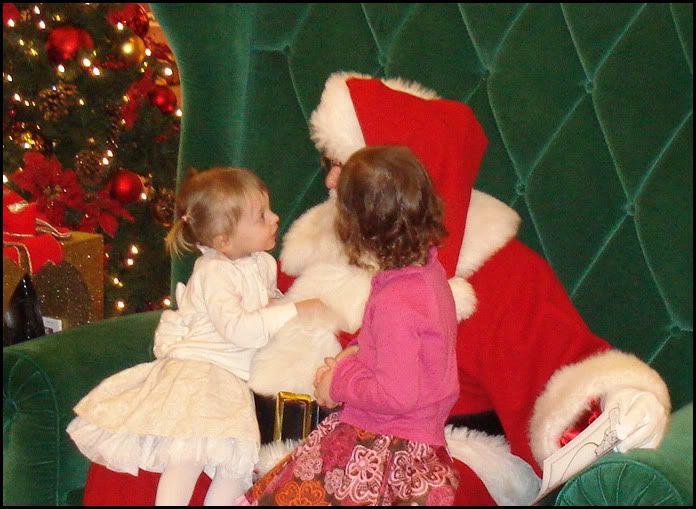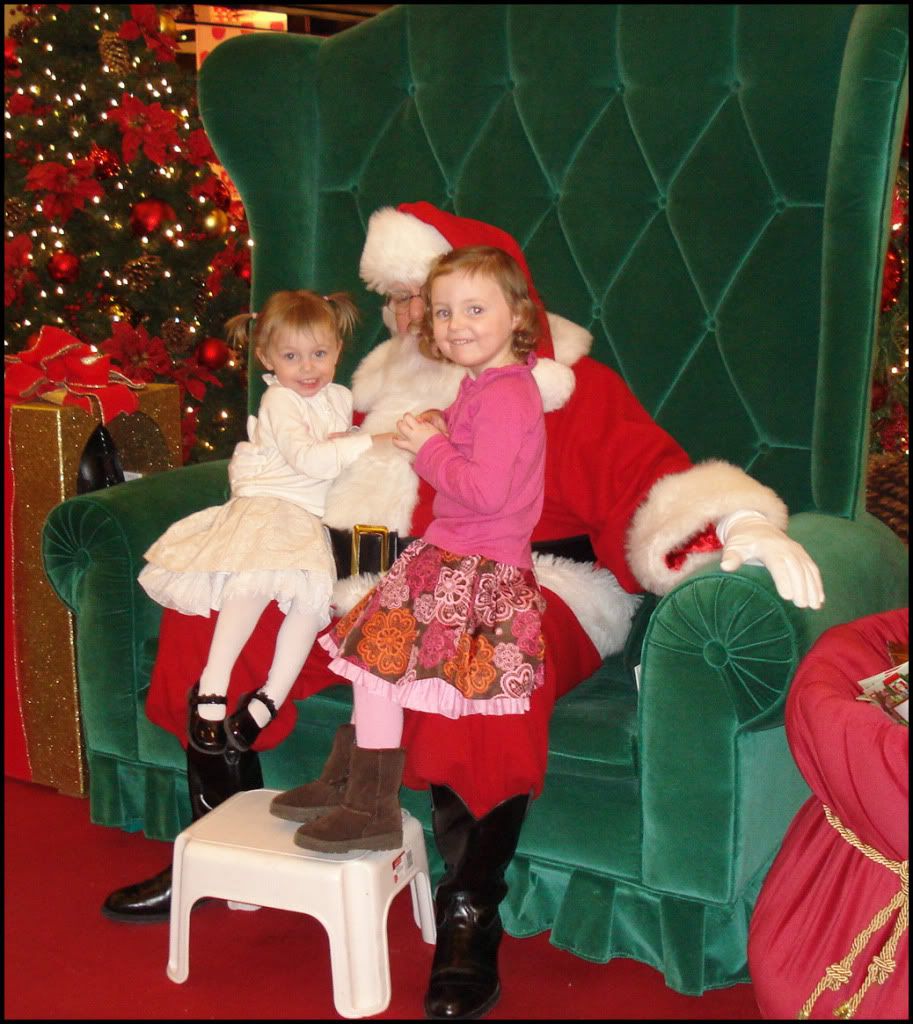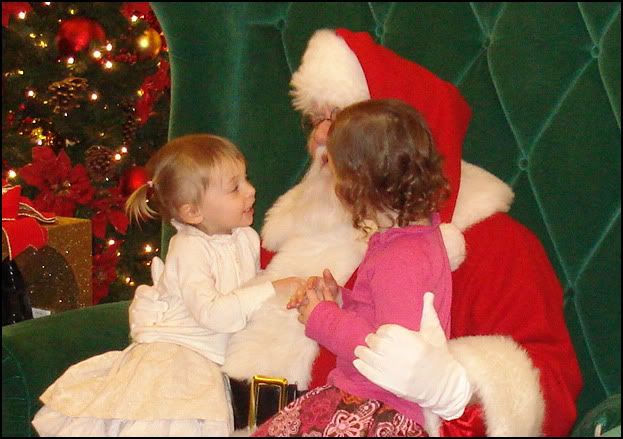 They weren't afraid of him at all. Went right up there and started chatting away. Summer told him she wanted the Tinkerbell movie, and Camryn said she wanted Starbucks. He thought she said stocking. I let him think that, because really, what 2-year-old wants Starbucks for Christmas?
One who belongs to a white chocolate mocha addicted mommy, perhaps?
No need to air our dirty laundry to Santa.
They were so excited to have gotten to talk to him. I'm hoping they hold on to that excitement for awhile, so, " You'd better stop biting your sister/pooping in your underwear/drawing with your mashed potatoes, or Santa is going to put you on the naughty list!" will continue to work in my favor.
I hope you all had a great weekend!