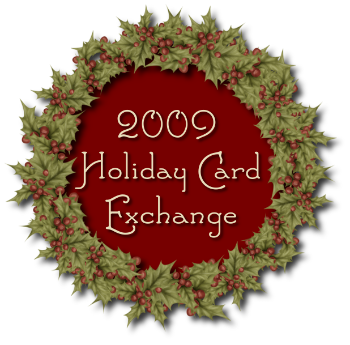 I would love to exchange holiday cards with my wonderful blog friends. I haven't decided yet whether I'm going to buy cards or do a photo card or hand-make them, but no matter what, I will have some!

It's nice to exchange cards with family and friends, but it's even better to have a big ol' collection from your other friends across the country!

If you would like to exchange cards, leave me a comment with your e-mail address and I will e-mail you my address and you can send me yours, or you can e-mail me directly.

Feel free to steal my image above for your own holiday card exchanges!