*UPDATE: Now with pictures! Sorry about that... my Windows Live Writer isn't working right and I didn't mean for the post to publish until I had fixed the pictures.*
Kentucky was covered in a sheet of ice on Wednesday night.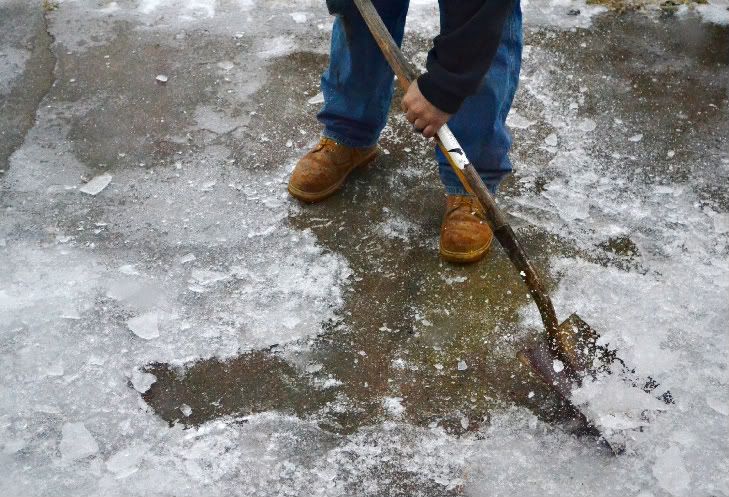 There's a pink glare in the middle because I shot this one through the back door
Joe managed to get to work, even though I still can't figure out how he got down our inclined driveway without sliding into our neighbors' house across the street.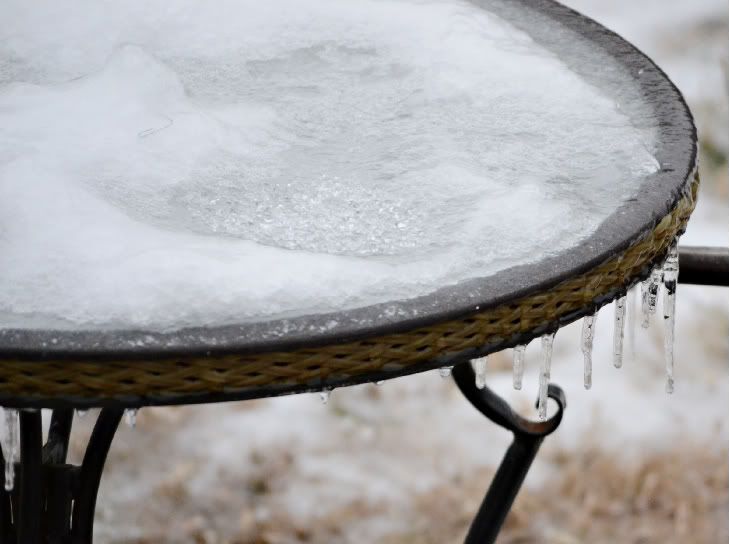 School was cancelled like I mentioned in my last post. We spent the day watching movies and playing dress-up.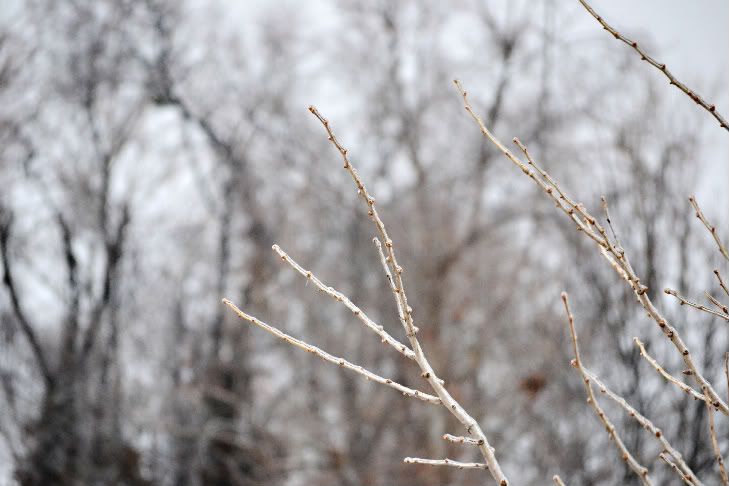 I resisted the urge to go iceskating (shoeskating? iceshoeing?) on my patio.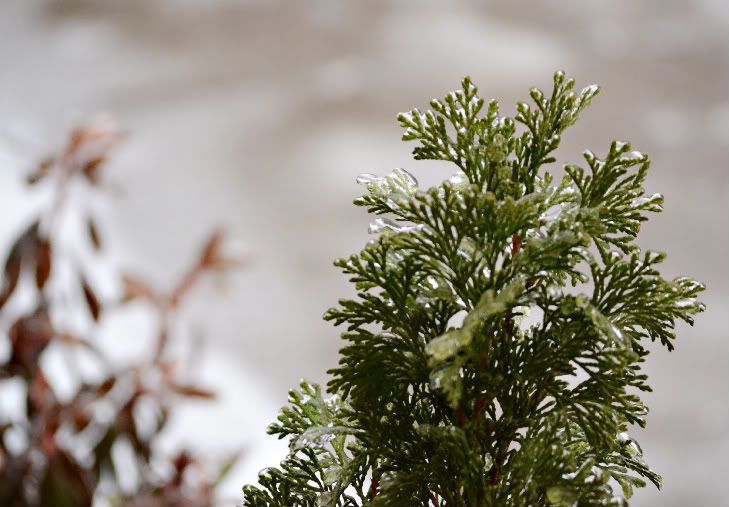 We thought the ice would melt a bit and the roads would be better today, but that didn't happen. Everything still looks frozen and school was cancelled again. And like I said in my last post… Summer missed her very first Christmas program. She already missed her first field trip because we were at my Grandmother's funeral :-/
My mom is supposed to come get my kids in 30 minutes to take them to my aunts for lunch. I'm thinking about going too, so I can further avoid cleaning my house before our party this evening.
I dreamed that someone gave me a new lens for my camera and it was amazing. It was a 13-76 mm 1.6. I don't even think those really exist. I was very sad when I woke up and realized it was just a dream.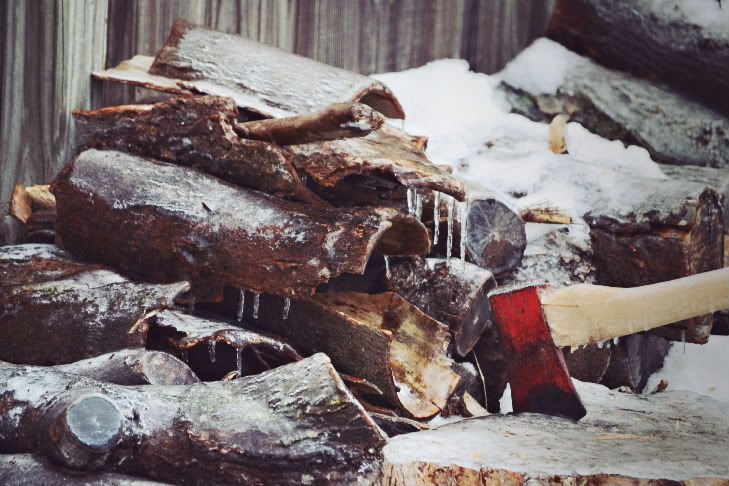 I was shooting these pictures out of my bedroom window and Jack got curious. How this 16 lb cat balanced on my window sill is beyond me.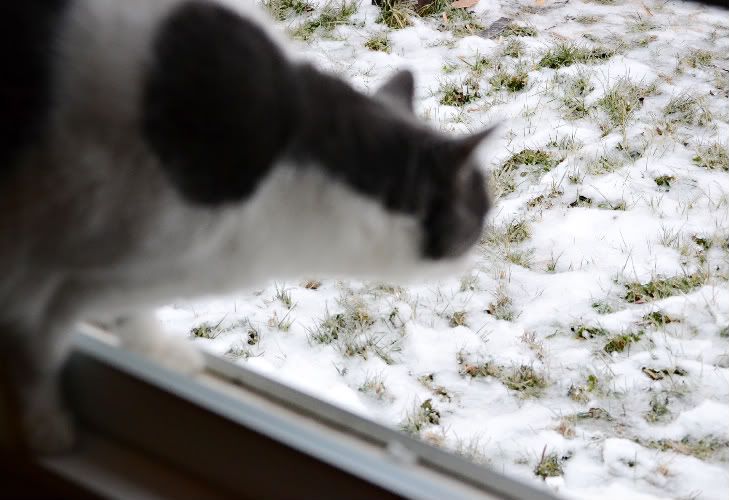 I cannot believe that Christmas is in a week. I haven't done all my shopping for the girls yet. And forget Christmas cards… when you don't get one from me it's not because I don't love you, it's because I don't have my stuff together enough to get them out this year.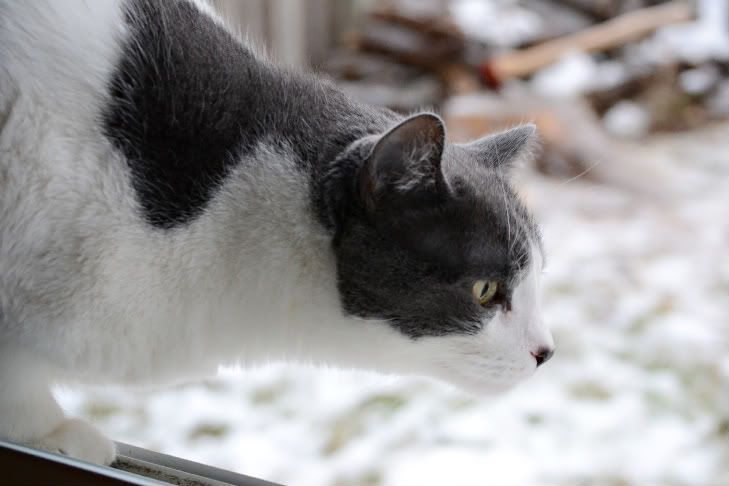 A few days ago, I found Summer eating butter out of the tub. At least it was Smart Balance. When we got some new butter at the grocery store I said, "Here's your favorite snack!" and some lady looked at us really strangely and laughed.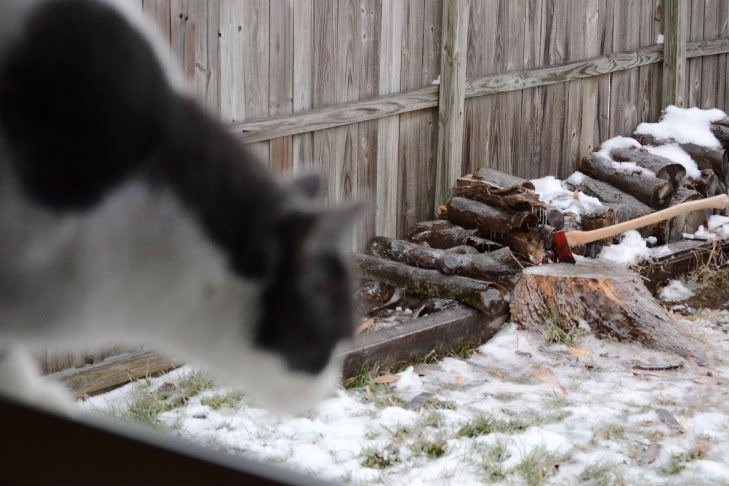 I talked to my SIL last night and found out her due date with my nephew was changed to Feb 25th, one day after my birthday. I told her to try for the 24th. She's currently on bedrest with a blood clot between her cervix and placenta, so prayers are welcome and appreciated.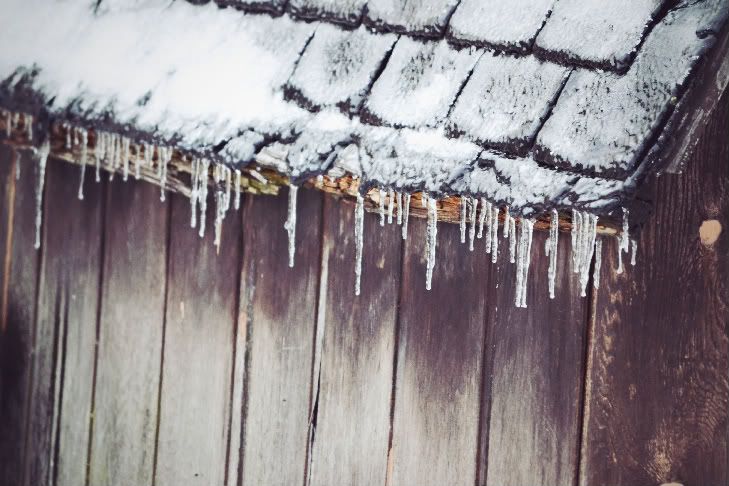 Joe shoveled the ice off of the driveway and patio when he got home from work yesterday. I love him.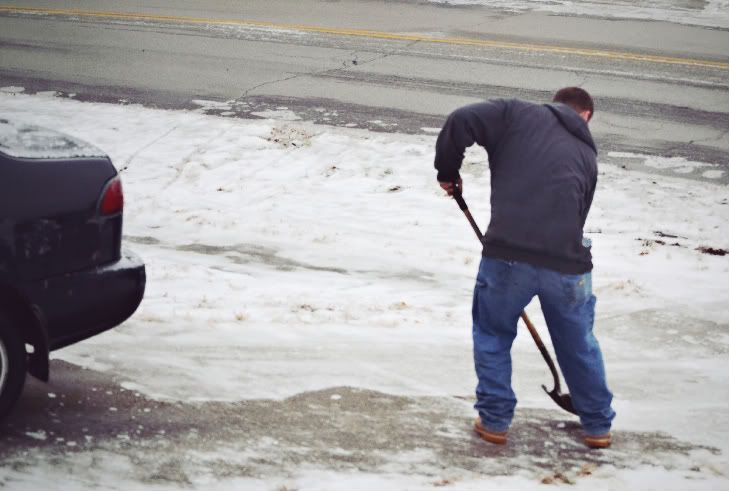 We have three days of Christmas parties ahead of us… our friend party this evening, a Christmas dinner with my dad's dad's side of the family tomorrow, and Christmas at my grandparent's house at the lake on Sunday.
I hope you all have a great weekend!