That's how I would describe Summer's first soccer game.

Her uncle Wes played high school soccer and we went to his games often. She loved to watch them and talked about playing ever since she could talk.

As soon as she was old enough, we signed her up. She is playing in the 3 year old division at the local YMCA. Now through the middle of June, she will have a game every Saturday.

Summer was really excited when we got there. Here she is posing in her uniform (minus socks, they haven't gotten them yet).
*She is wearing eye protective glasses due to the injury she got a few years ago. You can read about that here. We have to make sure nothing else happens to her eyes.*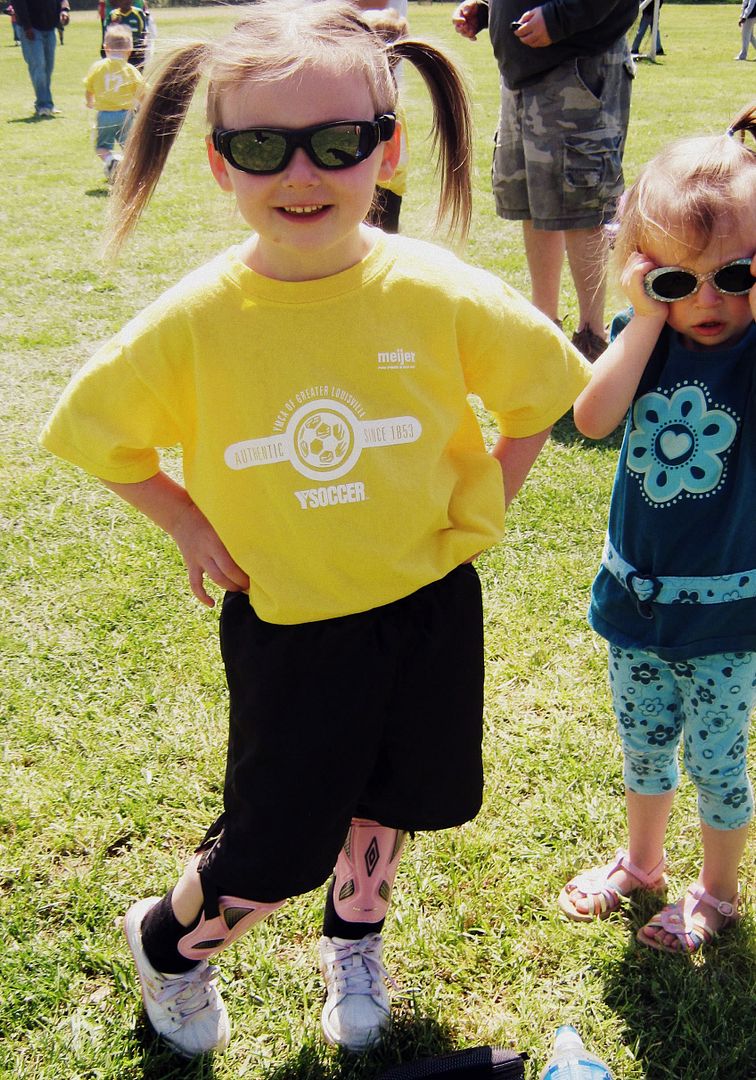 Practicing before the game. She kicked the ball into the goal almost every time!



Here is the official type guy mumbling incoherently to a group of kids who had no idea what he was talking about.



And this is what happened when the whistle blew to start the game. Most of the kids started to run around a bit, but Summer stood there twirling her pigtails.
She had no idea what to do, and it didn't help that me, Joe, my mom, and my dad were all yelling at her. "
Run!
" "
Get the ball!
" "
Kick it!
"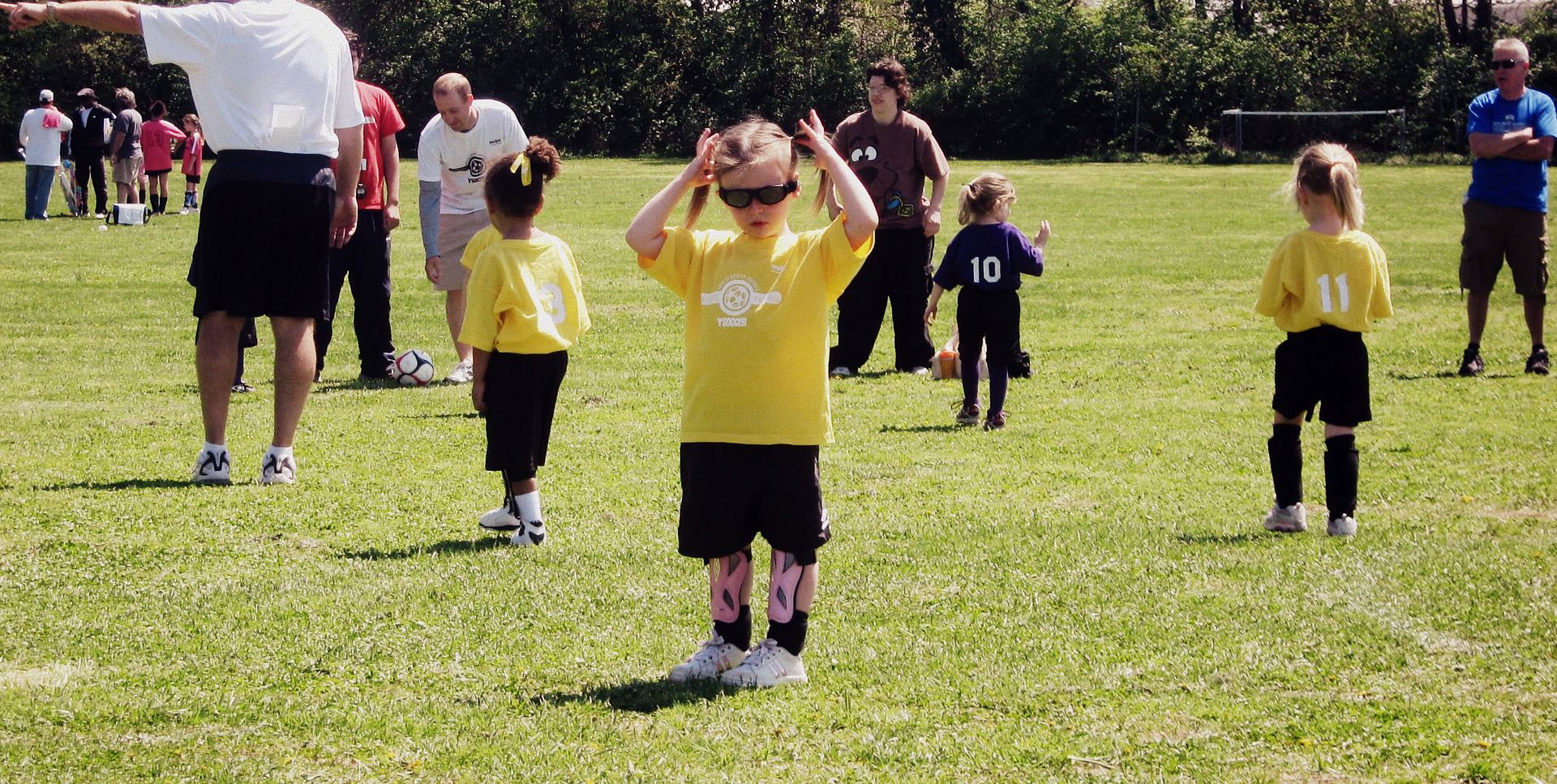 After a minute or so of standing there twirling her hair, she started to cry and ran over to us. She said she did
NOT
want to play soccer anymore, so I sat her down to watch instead. Joe and I and my parents were all trying to talk her into going back in and playing.
Summer kept refusing to play until I had a brilliant idea.
"
Bribe her with ice cream!
"
What do you know? She went back out and played the last quarter, running after the ball the whole time. Joe had to stay out on the field and help her the whole time, but that is beside the point.

After she played those last few minutes, she was so proud. (And we were proud of her!)

Would you believe me if I told you that she posed like this by herself?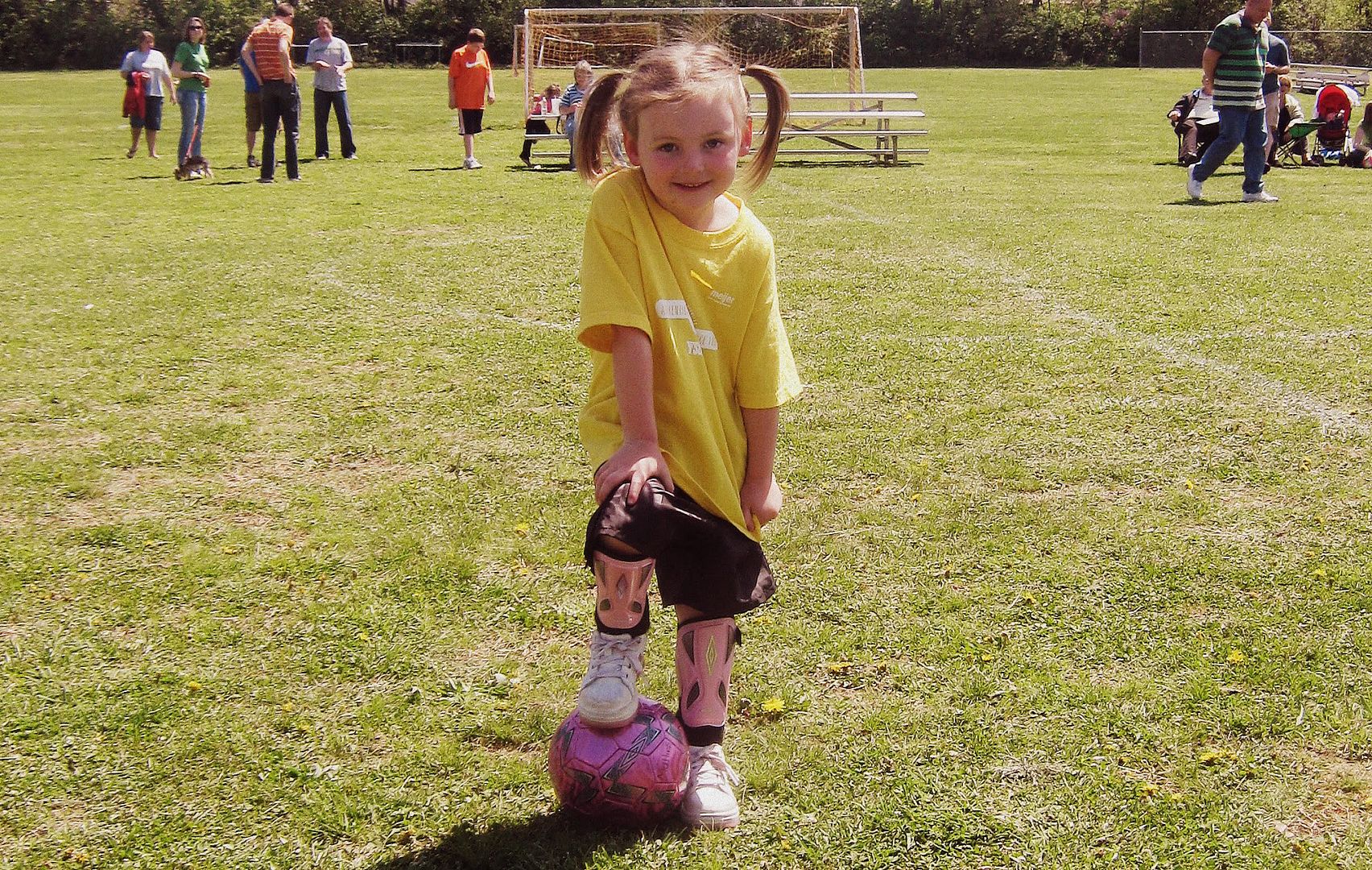 After the game, my dad took Summer and Camryn out on the field and taught them a few things. My dad has been a basketball and baseball coach for my brother's teams quite a few times, and he was GREAT at it. He's extremely athletic... he was actually a walk-on for the University of Kentucky basketball team back in the day. I will post those pictures some day if he'll let me... those shorts they used to wear crack me up.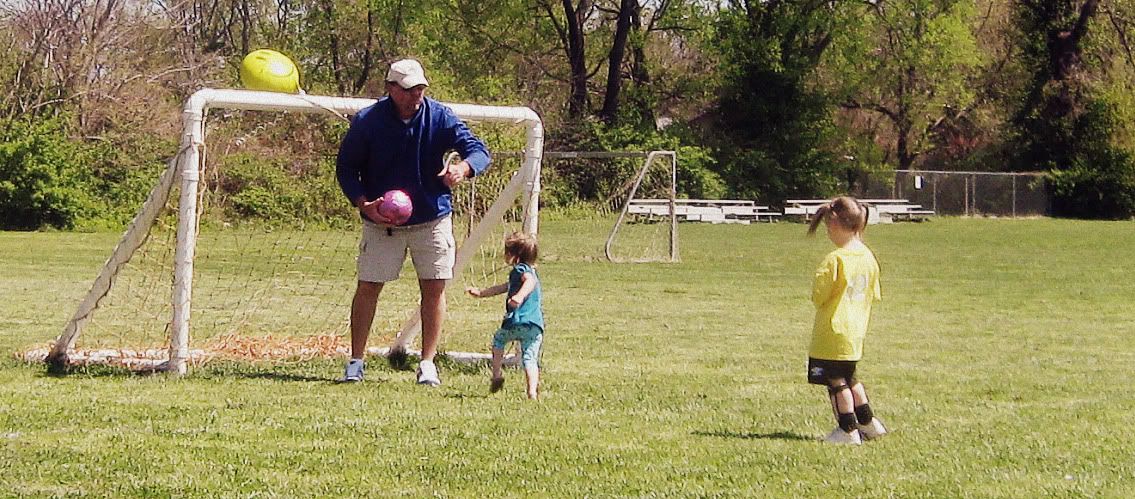 We had to stay true to our word. Yum!