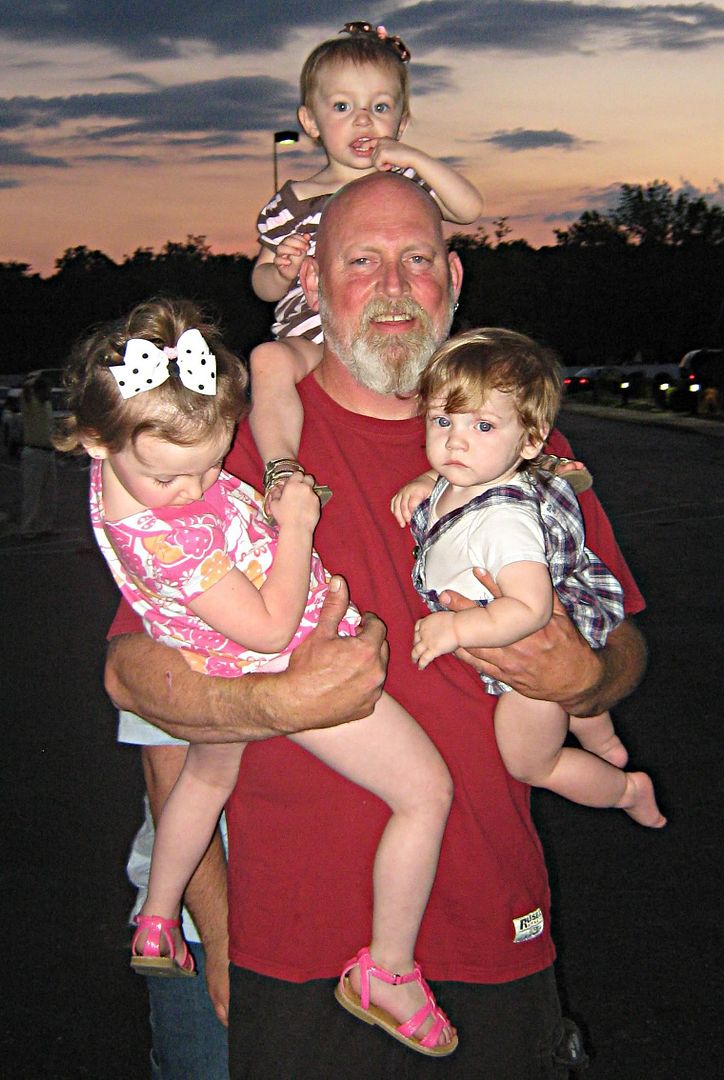 This is Joe's dad (also named Joe) with his three grand-kids.
Joe's dad had a heart attack on Saturday morning. At first they thought it was pretty mild, but after further testing, they found that one artery had a 100% blockage. He was rushed into surgery and had a stint inserted into the blocked artery. A second artery was 50% blocked, but they won't operate on it unless it gets worse.

He was taken into ICU and remained there until yesterday afternoon. He's in a regular room now, and should be getting discharged today or tomorrow.

We have been there most of the weekend, waiting to hear news and wanting to be there for him.

When we saw him last yesterday, he was alert and feeling alright. Besides a little nausea, he seems like he's doing pretty well.

Please keep him in your thoughts and prayers!