Here is another lesson in a healthy diet brought to you by moi.

A normal adult requires 500 mg of sodium per day. Sodium, in small amounts, regulates our blood pressure, helps our muscles contract, and helps balance our bodily fluids and pH levels.

You can get 500mg of sodium in 1/4 teaspoon of table salt!

Most people do not realize how much salt they consume on a daily basis. It is reported that the average American eats 4000-6000 mg of sodium per day.

Too much sodium leads to high blood pressure, which can cause heart attack, stroke, and heart failure, among other things.

In my family...

We read labels.

We try to stay away from pre-packaged foods. (You would be amazed and disgusted at how much sodium is in some of those frozen meals you are buying!)

We use sea salt instead of table salt.

We always buy the "no salt added" choice. Most canned goods have a no salt added option, as do a lot of other things these days.

Last week I accidentally bought a regular carton of chicken broth instead of the sodium-free broth. When I compared the two, I was amazed at the difference: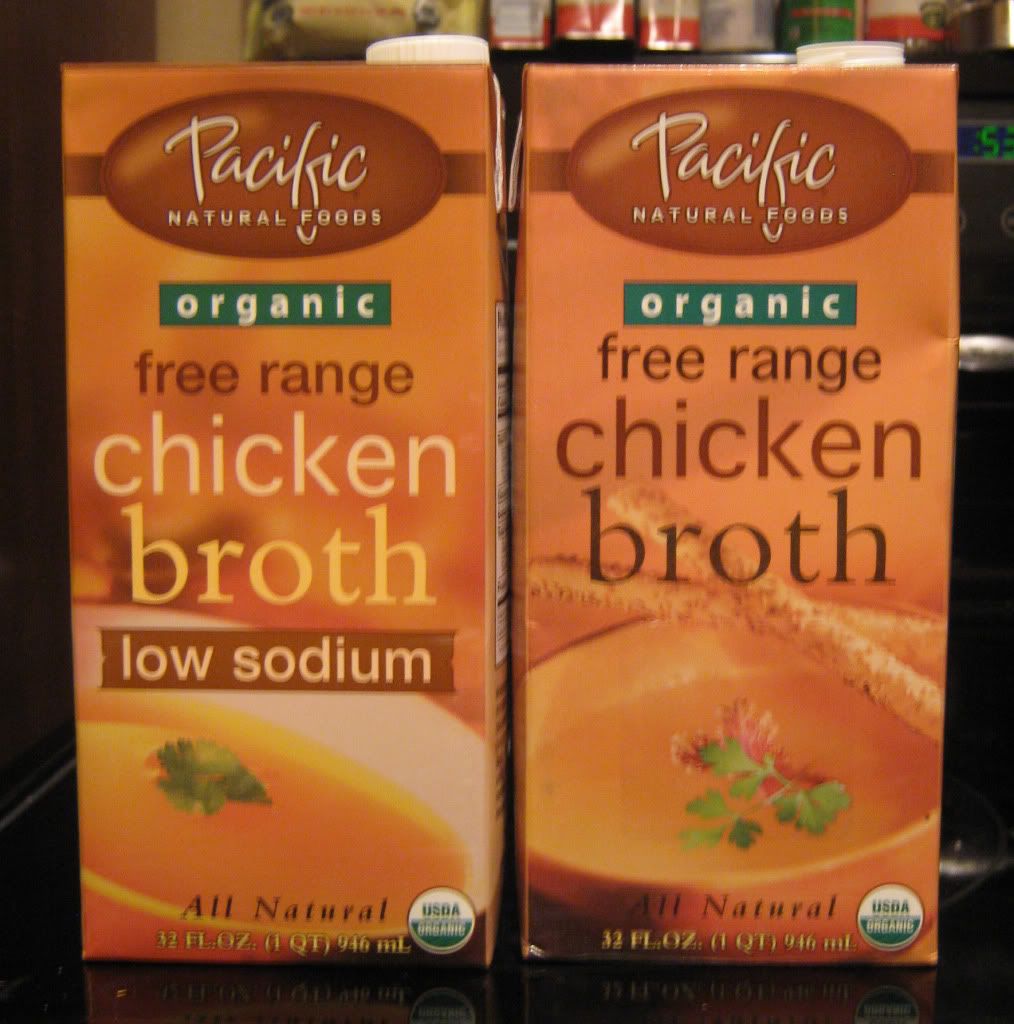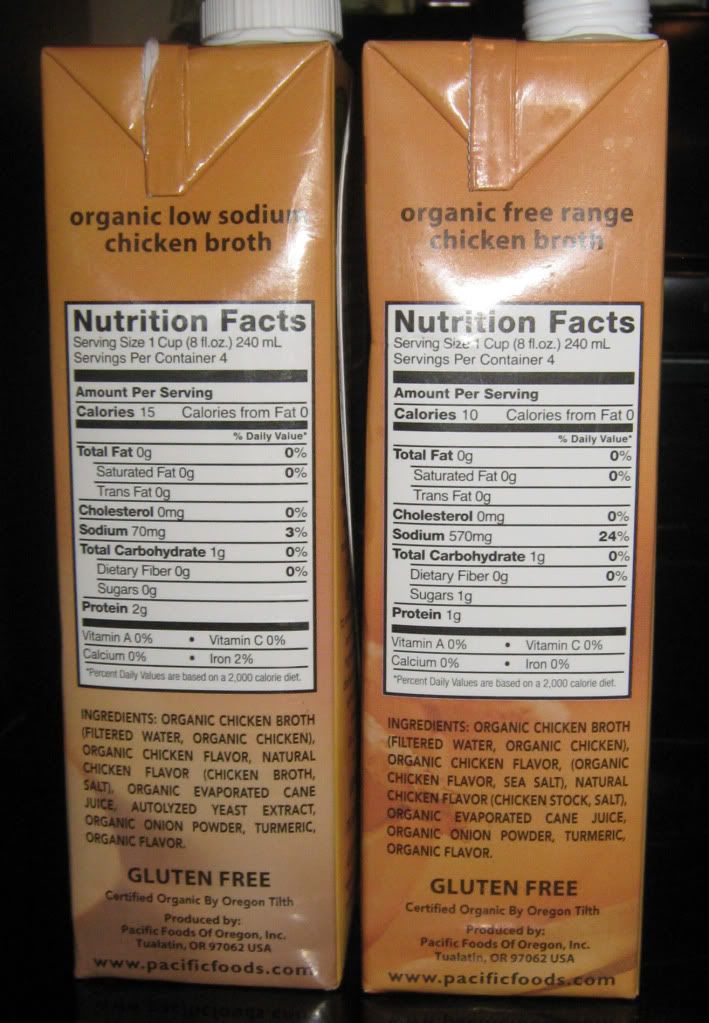 Making conscious choices about what foods you choose to purchase is the simplest way to a healthy diet. Anyone can easily make these choices and your body will thank you for years!