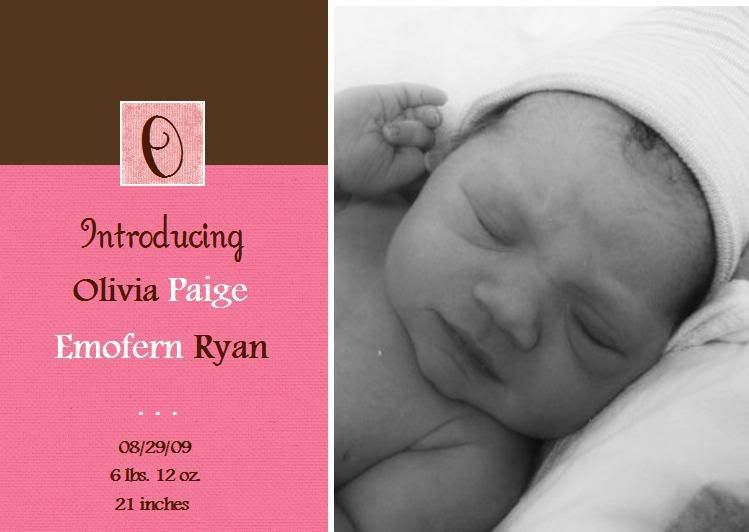 Olivia was born Saturday morning. Audrey had her naturally. As in, no drugs. She was induced Friday, so she was in labor for quite awhile, but stuck it out. I am so proud of her. I personally could never do what she did. It's amazing!
They got to come home Monday, despite Audrey needing a blood transfusion on Sunday. She's pretty weak, but feeling better. I think she's going to start blogging again, so I'm sure she'll share more of that with you all.
Olivia does have a bit of Jaundice, and they will be starting photo-therapy today, but other than that she is perfect.
I went and visited them at the hospital on Saturday evening. I was present for the first diaper change! Here are some pictures....